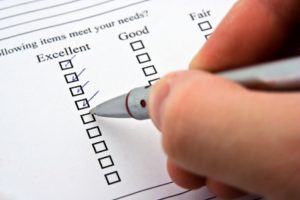 Federal Skilled Worker Points to be harder to get?
At a recent appearance in Toronto, Canadian Citizenship, Immigration and Multiculturalism Minister Jason Kenney announced that the points system for the Federal Skilled Worker Program is being revised to favor better language skills and people younger in age.
Applicants need a certain number of points for the Federal Skilled Worker Program
In order to qualify to immigrate to Canada under the Skilled Worker Program, immigrants must complete an assessment. During the assessment they are awarded a points value for different things. For example, an applicant would get more points with a university degree than with only a high school education.
Currently, the assessment is out of 100 points and 67 points are required to pass.
It's now known exactly how strict the new requirements will be, but they will be introduced by the end of the year as reported by the Toronto Star. In addition, Kenney mentioned that more points will be awarded if an applicant's spouse speaks English or French, but they will not be required to take language tests.
Lets hope these proposed changes do not result in further bearers to entry to the best and the brightest talents. Canada, as I have said many times, must compete globally. We our aging demographics we can't afford to deter applicants who could contribute to our labor force.