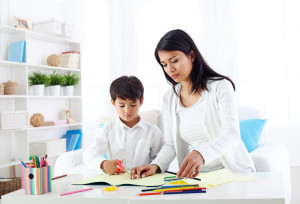 Concerns have been raised over the past few months regarding the live-in caregiver program, which has been highlighted by the Conservative government as Canada's next target for immigration reform.
Live-in Caregivers and Immigration Reform
Currently, Canada's live-in caregiver program allows families to employ caregivers and nannies from overseas, but with recent plans from the government, we could see several changes that have the potential to affect many families looking for child-minders and careers for the elderly and disabled.
"Hidden Reunification"
The program has in the past been labeled a "hidden family reunification program" with changes being openly backed by the public, and speculations are rife that the program could even be cancelled later in the year.
One community sector said to be particularly affected by the possible changes is the Filipino community. Internal documents from the Canadian embassy show these concerns have dated back to at least 2007, with more warnings highlighted in a 2001 Citizenship and Immigration report. This showed large percentages of nannies and caregivers were being brought over the border in order to work for family members and relatives.
Live-in caregivers arrive in Canada via the temporary foreign worker program, which requires them to live and work in Canada for two years before they are allowed to bring their dependents into the country. These dependents, along with the caregiver in question, can then also become permanent residents, which is the main appeal of the program.
Changes That May Be Coming This Fall
One Vancouver immigration lawyer by the name of Richard Kurland has made a prediction, based on the extensive internal reports he has access to, that Ottawa may announce the phasing out of this program sometime this fall, and cited October – so, we could really hear about this any day now.
Kurland stated: "It'll be sensitive because of October 2015," referring to the impact on the Filipino community in the run up to 2015's federal election. He continued: "It's going to be politically controversial within that particular community."
Back in June, there were various changes made to the temporary foreign worker program, which mainly excluded any mention of the live-in caregiver program – what was mentioned was a new $1,000 user fee regarding the scheme.
Lack of Public Consultation Regarding Live-in Caregivers
Immigration Minister Chris Alexander also had something to say, and his words further indicate changes could be afoot: "I would expect plans in that respect to come forward when they're reading. I can't say exactly when, but it will be an area of focus for us down the road."
However, this conflicts with those in the live-in caregiver community, who claim there has been little to no sign of any kind of consultation on these apparently looming changes to policy.
Are You Being Affected by the Live-in Caregivers Program Changes?
If you may be affected by changes to the live-in caregiver program, or are in need of immigration services, contact the professionals at VisaPlace and book a consultation today. We work with qualified immigration lawyers who can help.