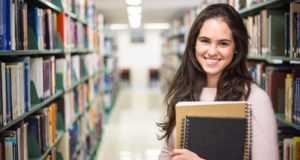 If you're an international student in Canada you may wonder if you can work or not. Many students in Canada on a student visa can work and chose to do so to provide for themselves while in Canada. You may be eligible to work in Canada while studying if your study permit includes a condition that says you can work on or off-campus. You must also meet all the other requirements. You can only start working in Canada when your study program has started.
Canada has taken new measures to help it's international students during the Coronavirus pandemic by allowing them to work more hours. Currently, the Canadian government has completely removed the restriction of how many hours an international student is allowed to work. To learn more about this topic, visit our page International Students in Canada Can Work More Hours During Coronavirus.
Tips on How to Get a Job on a Canadian Student Visa
If you know that you can work in Canada you may be wondering how you can get a job. As a study permit holder, you may be able to work on-campus or off-campus without getting a work permit. Make sure you meet the requirements before you find a job.
1. Update Your Resume for Canada
Many jobs require a cover letter in addition to a resume when applying for a job. It would be beneficial to always add a cover letter in any job application. In a cover letter, you will want to explain your interest in the position, why you are the most qualified, and it gives you an opportunity to explain your visa status.
For more information: How to Write a Resume for a Canadian Job
2. Network Everywhere
The great thing about looking for a job while being a student is the networking opportunities. In school, you should take the opportunity to attend all the networking events that you can. Outside of school, you should continue to network with everyone you meet. Explain to people your goals and experience this will give them a good idea of what you're looking for.
3. Check Online
When looking for jobs, the Internet provides a wide range of opportunities across many sectors and is typically the best place to start. Some of the most popular sites to search for jobs in Toronto include:
It's also a good idea to check the largest job sites like LinkedIn, Indeed, Monster and SimplyHired.
4. Be Open to Internships or Volunteering
Before having a job or career many positions require experience within the field. If there is a company you're looking at that has internships or volunteering opportunities it would be beneficial for you to take advantage of it! Companies love to see applicants with internship and volunteer experience.
5. Learn How to be Professional in Canada
Observe how the people above you dress and act in your company, and model yourself after them. Canadians are very time-oriented, so be sure you always arrive a few minutes early, and never make anyone wait for you. Always do what you say you will do. Nothing makes a worse impression than promising something and not doing it.
Are You Interested in Canada Immigration?
If so, Contact VisaPlace today. All our cases are handled by competent and experienced immigration professionals who are affiliated with VisaPlace. These professionals consist of lawyers, licensed paralegals, and consultants who work for Niren and Associates an award-winning immigration firm that adheres to the highest standards of client service.
Ready for the next step? Book your 1 on 1 consultation now or call us at 1-888-317-5770.
Have a Question related to your Immigration Needs?
Click here to fill out the FREE Immigration Assessment form below and get a response within 24 hours to see if you're eligible.
The assessment form should take approximately 5-7 minutes to complete. We will get back to you within one business day to let you know if we are able to help.