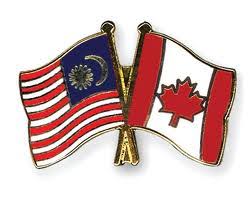 The number of people migrating from Malaysia to Canada has also increased significantly over the years. Recent statistics show that by the year 2013, one half of the total Canadian population will be foreign-born. To understand this recent trend, it is important to look at why people decide to move to Canada from Malaysia.
Why people migrate from Malaysia to Canada
As the Canadian economy continues to grow, the demand for skilled and professional workers also increases. This does not necessarily mean that the locals are unskilled for the job but the inclusion of foreigners creates an interactive platform where people from different nations can share ideas based on their specialization, thus boosting the economy of this country.
The other reason why people migrate from Malaysia to Canada is the fact that Canada has set up considerate immigration laws to welcome different types of immigrants into the country. According to these laws, the country recognizes four major types of immigration options.
Family class
These are the type of immigrants who enter Canada to reunite with their families living in this country.
Economical immigrants
These are professional workers and business personalities who migrate to Canada to offer their skills in different industries.
Others
This category is meant for people who migrate to Canada due to compassionate or humanitarian reasons.
Refugees
This category is meant for people running away from their original homeland due to social conflicts, war, torture, violence and other acts of human rights violation.
With the high number of foreign immigrants moving to Canada, most people do not feel like they are in a strange country. It is very easy to find friends or even relatives residing in Canada thus giving the visitors a chance to feel at home away from their real home.
The immigration laws of Canada also allow visitors for vacation or educational reasons. They also accept permanent residents to change their citizenship to Canadian regardless of their country of origin by following a specific protocol.
Why you need an immigration lawyer to migrate from Malaysia to Canada
A good immigration lawyer helps you overcome any legal issue that might be staged to challenge the credibility of your immigration to Canada and also take you through the application process. You may not be well versed with every clause of the immigration law and if you do not follow them keenly, you might have to face some legal implications that can be settled by a lawyer.
This lawyer will also be of great help to you especially if you are new in Canada and you want advice and more information on how to live in the country without breaking the law. The lawyer is meant to be your trusted advisor as you migrate from Malaysia to Canada to become a permanent resident.