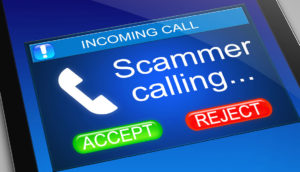 Immigration fraud is always very prevalent in Canada which is why it is important to have knowledge of what type of immigration scams to look for. An immigration scam is something someone created to take the money of foreigners in exchange for a promise to get them into Canada. Scams can be found online, through phone calls, or even in person. With the many attempts we have noticed recently, here are five types of immigration fraud you need to watch out for in 2021.
Top 5 Immigration Scams in 2021
Romance Scams
This occurs typically by someone overseas. They will develop a relationship/friendship over the internet with promises to come to Canada but first they need some cash to help them. They will ask for small amounts at first than gradually increase the amounts until the victim is broke.
Emergency Scams
This are meant to cause upset and fear that trigger a quick reaction that prevents logic being used. These include CRA (Canada Revenue Agency) and Immigration scams. They will pretend to be an officer and accuse you of not paying taxes or that there are problems with immigration forms and if a fee is not paid immediately police will come and arrest you or a family member.
Lottery Scams
You cannot legally win any lottery you did not enter in to. They will request that you pay an admin fee or taxes first before being able to collect your prize.
Social Media Scams
The Immigration, Refugees and Citizenship Canada (IRCC) has reported that there have been a number of Facebook pages that claim to be associated and affiliated with the Government of Canada with promise of successful immigration to Canada. The IRCC said that most of these pages are primarily in Arabic and they "are illegally using Government of Canada official marks and images to appear as though they connected to Canada when they are not."
Educational Scams
Recently there has been an increase in numbers of those being tricked into a Canadian education scam. This occurs when someone approaches you offering you  higher education in Canada allowing you to live, work and study in Canada. They will ask for your 'tuition' and other fees in advance.
There are hundreds of immigration scams in Canada and you need to be prepared to know which are legitimate offers and which are fraud. Find out more on how to prevent yourself from an immigration scam. In any case, you should always hire a licensed Canadian immigration lawyer to protect you and guide you legally into Canada.
Are You Interested in Immigrating to Canada?
If so, Contact VisaPlace today. All our cases are handled by competent and experienced immigration professionals who are affiliated with VisaPlace. These professionals consist of lawyers, licensed paralegals and consultants who work for Niren and Associates an award winning immigration firm that adheres to the highest standards of client service.
Ready for the next step? Book your 1 on 1 consultation now or call us at 1-888-317-5770.
Have a Question related to your Immigration Needs?
Click here to fill out the FREE Immigration Assessment form below and get a response within 24 hours to see if you're eligible.
The assessment form should take approximately 5-7 minutes to complete. We will get back to you within one business day to let you know if we are able to help.