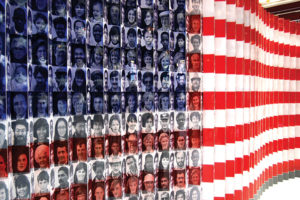 Many people have moved to the United States in order to live in freedom, pursue their dreams, and take advantage of everything America has to offer. Here is a list of some of those immigrants and how they managed to achieve their American dreams, while making an impression on the world at large.
Cary Grant
Country of Origin: England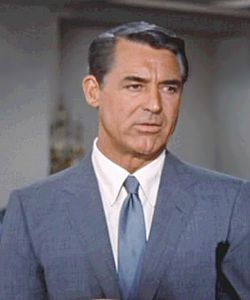 Born January 18, 1904, in Bristol, England.
He ran away from home to perform as a juggler. He later toured the U.S., where he honed his acting skills. In the 1930s he signed with Paramount Pictures. He made films well into the 1960s, establishing a debonair persona that made him a screen icon.
Married 5 times, Cary Grant became the benchmark for what a leading man should be. He starred with dozens of famous Hollywood stars including Ingrid Bergman, Katharine Hepburn, Irene Dunne, Grace Kelly, and Audrey Hepburn.
He died in 1986, having received an honorary Oscar in 1970.
Wyclef Jean
Country Of Origin: Haiti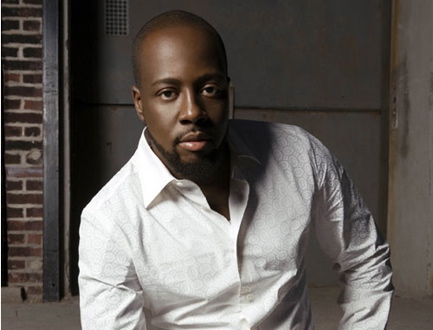 Born on October 17, 1969 in Haiti, Wyclef Jean moved to New York in 1978 became known in the U.S. for his group the Fugees. Their album, The Score releases in 1996 sold more than 15 million copies worldwide, and launched them into the public eye.
In 2010 Jean decided to run for the office of President of Haiti. It was determined that although he was still a Haitian citizen, he had not resided in the country for the 5 years prior to the election.
Following the hurricane that struck Haiti in 2004 and the devastating earthquake of 200 Jean has raised millions of dollars through his charity work, his charity has come under some scrutiny due to excessive travel expenses.
Wyclef is married with a daughter named Angelina.
Albert Einstein
Country Of Origin: Germany
Born in Germany in 1879, Albert Einstein developed the special and general theories of relativity. In 1921, he won the Nobel Prize for physics for his explanation of the photoelectric effect.
Einstein is considered the most influential physicist of the 20th century.
He died on April 18, 1955, in Princeton, New Jersey, after refusing surgery for an abdominal aortic aneurysm, believing that he had lived his life and was willing to accept his fate.  He was 76
Sophia Loren
Country Of Origin: Italy
Born in Italy on September 20, 1934, Sophia became a world-renowned Italian actress. She was the first actress to win for a non-English-speaking performance, for the 1960 film, Two Women. It was the first time someone won the award for a non-English speaking role.
Sophia Loren kept the world captivated by her wonderful performances and beautiful looks throughout the 1960s and beyond. At the height of her career, she earned a million dollars for her role in The Fall Of The Roman Empire, and earned a second Academy Award nomination for her role in Marriage Italian-Style, in 1965.
Loren was married twice to the same man Carlo Ponti, with whom she had two children.
Joni Mitchell
Country Of Origin: Canada
Joni Mitchell was born November 7, 1943, in Fort Mcleod, Canada. Her first album 'Joni Mitchell' was released in 1968. She moved from Canada to the U.S. in 1965 to pursue her music career.
She won her first Grammy award for her album 'Clouds' in 1969, and went on to win 7 more Grammy awards, as well as to receive the lifetime achievement award in 2006.  Many other artists have used her songs to make hits of their own, including Crosby, Stills, Nash and Young, the Counting Crows, and Janet Jackson.
Mitchell has sold millions of albums and received awards such as Billboard's Century Award, she was inducted into the Canadian Music Hall of Fame, received a star on Canada's Walk of Fame in 2000, awarded Canada's highest civilian honour and became a Companion of the Order of Canada.  Canada Post issued a postage stamp with Mitchell on it, and Time magazine said her album 'Blue' was among the 100 all-time best albums.
She was inducted in the Rock and Rock Hall of Fame in 1997 and the Canadian Songwriters Hall of Fame in 2007.
Arnold Schwarzenegger
Country Of Origin: Austria
Arnold Schwarzenegger was born on July 30, 1947,  in Austria. He began weight training at the age of fifteen and five years later he became Mr. Universe, and then became Mr. Olympia seven times.
Schwarzenegger began weight training in order to realize his dream of moving to America, in 1968 at the age of 21.  That dream came true when he moved to Venice Beach, California and began training at Gold's Gym. LA Weekly has described Schwarzenegger as America's most famous immigrant.
In the 1970 movie, Hercules in New York, Arnold was cast in the lead role  and his career as a movie star began. His third film, Stay Hungry, saw him win a Golden Globe Award for New Male Star of the Year. Schwarzenegger made several movies throughout the '70s and '80s including the 'Conan' movies, but the 1984 film 'The Terminator' was the movie for which he is best known.
Schwarzenegger decided to run for Governor of California in August 2003, and announced his intentions on The Tonight Show.
Schwarzenegger ran as a Republican and won the election with 48.6% of the vote. He again ran for re-election in 2006 and he again won with 56% of the vote.
Schwarzenegger married Maria Schriver in 1986, and had 4 children with her, and 1 child with Mildred Baena, which resulted in a publicized divorce.
Charlize Theron
Country Of Origin: South Africa
Charlize Theron was born in South Africa, on August 7, 1975. At the age of 16 she moved to Italy where she began modeling after she won a one-year contract. Theron spent that year modeling throughout Europe, and then moved to New York with her mother where she attended the Joffrey Ballet School until a knee injury forced her to abandon her plans to become a ballerina.
Theron's big break came when she went to Los Angeles at the age of 19. Her mother had sent her a check that a bank teller refused to cash. Theron and the teller got into a yelling match. Luckily for Theron, a talent agent named John Crosby saw the argument and handed her his business card. Crosby introduced her to casting agents and had her enroll in acting school.
Therons first big screen role was in 'Children of the Corn III' and she went on to star in 8 more movies. Her 9th movie, "The Cider House Rules', was a critical success and Theron was nominated for a Screen Actors Guild Award.
Four years later Theron won the Academy Award for Best Actress for her portrayal of female serial killer Aileen Wuornos.
Theron lives in Los Angeles with her partner Stuart Townsend and is currently shooting 'Mad Max: Fury Road"
Eddie Van Halen
Country Of Origin: The Netherlands
Eddie Van Halen was born January 26, 1955 in The Netherlands. Eddie, along with his family, moved to California in 1962, where he met David Lee Roth.
Eddie had formed a group called 'Mammoth' along with his brother. They had no PA system and ended up renting one from David Lee Roth. Eddie didn't like being the lead singer of the band, and thought the band could save money on renting the PA system if they let Roth into the band to become the lead singer. Roth thought the last name of the Van Halen brothers was cool, and suggested they change the name of the band. The rest is history.
Van Halen released 6 albums with David Lee Roth as vocalist and sold millions of albums and toured the world.
Eddie Van Halen is considered one of the greatest guitarists of all time, and is ranked with Jimmy Hendricks as one of the most influential, original and talented rock guitarists of the 20th century.
Neil Young
Country Of Origin: Canada
Neil Young was born on November 12, 1945 in Toronto, Canada. Young grew up in Winnipeg where he formed his first band in Junior High School called 'Jades'. It was during this period that he developed his characteristic guitar style by using the 'whammy bar' to crate a vibrato effect to accompany his unique voice.
Moving to The United States in the 1960s, he co-founded the band Buffalo Springfield.
Young has been inducted into the Rock and Roll Hall of Fame twice, and has written and recorded some of the twentieth century's most recognizable and loved songs including "Heart of Gold'", "Old Man" and "Harvest Moon".
Along with his extremely successful solo career, he also had several hits with both Buffalo Springfield and Crosby, Stills, Nash and Young.
Henry Kissinger
Country Of Origin: Germany
Henry Kissinger was born May 27, 1923 in Germany. Henry and his family fled Germany in 1938 to avoid the Nazis and arrived in New York in September of that year.
Kissinger attended the City College of New York, and was drafted into the U.S. Army in 1943.
After the war, Kissinger attended Harvard in 1950, where he received his Ph.D.
He served as National Security Adviser and Secretary of State for both Richard Nixon and Gerald Ford. Kissinger played a significant role in United States foreign policy between 1969 and 1977.
He won the Nobel Peace Prize in 1973, for the Paris Peace Accord which was intended to bring an end to the Vietnam War.
Kissinger has been married twice, and has no children.
Yao Ming
Country Of Origin: China
Yao Ming was born September 12, 1980 in China. He is 7 foot 6 inches tall, and was a basketball player for the NBA team the Houston Rockets.
Born in China to parents that are 6ft 7in and 6ft 3in, both parents were basketball players. Yao started playing basketball at the age of nine. By ten years old, Yao was 5 feet 5 inches tall, and doctors said he would grow to be over 7 feet tall.
After playing basketball throughout his adolescence, he entered the NBA Draft in 2002.
The Houston Rockets picked Yao as their number one pick and and China allowed Tao to move to the U.S.  Yao finished his rookie season averaging 13.5 points and 8.2 rebounds per game, and was runner up for the NBA Rookie of the Year Award. Yao remained playing for the Houston Rockets throughout his career in America.
After injuries to his foot and ankle, Yao retired in 2011. Yao is married to a women's basketball player in China, and they have yet to have any children.
These are only some of the thousands of notable people that have chosen to make America their home, and have become huge success stories.  Of course, for each of these famous people on this list, there are thousands of others who are unknown to the public, but have also come to the United States to raise children and make successes of their lives as well. There are many ways to move to the states to become a success, and Niren & Associates has the experience and resources to help you.  Please feel free to contact one of our immigration lawyers for some advice: 1-877-628-9406.