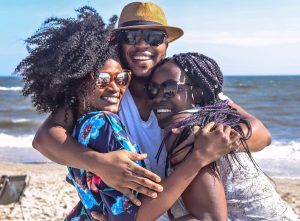 For those who want to sponsor an immigrant to get a Green Card, they must fill out the I-864 Form which is officially called the "Affidavit of Support". People will use this form to promise financial support of the sponsored foreign national.
What is an Affidavit of Support?
The Immigration Form I-864, Affidavit of Support, is a document that says that someone is accepting financial responsibility for a family member who is looking to obtain a green card. This is a requirement for anyone looking to obtain a green card through family sponsorship.
Do I Need the I-90 Form?
Anyone who is looking to immigrate to the US through family sponsorship is required to have a sponsor. That sponsor must fill out Form I-864 to prove their income is eligible to sponsor a family member to become a permanent resident.
Financial Requirements for the I-864 Form
In order to qualify as a sponsor for a relative to immigrate to the US then you must meet the minimum income requirements. The minimum annual income requirement for most sponsors is 125% of the Federal Poverty Guidelines.
| | | | |
| --- | --- | --- | --- |
| Number of People in Your Household | Sponsors in the 48 Contiguous States | For Sponsors in Alaska | For Sponsors in Hawaii |
| 2 | $21,775 | $27,212 | $25,050 |
| 3 | $27,450 | $34,312 | $31,575 |
| 4 | $33,125 | $41,412 | $38,100 |
| 5 | $38,800 | $48,512 | $44,625 |
| 6 | $44,475 | $55,612 | $51,150 |
| 7 | $50,150 | $62,712 | $57,675 |
| 8 | $55,825 | $69,812 | $64,200 |
| any additional person, add: | $5,675 | $7,100 | $6,525 |
*Calculating Your Household Number
To calculate your household number then you will have to include the following people:
Yourself (sponsor).
Your spouse or relative (green card applicant).
Any unmarried children under age 21 (or the age of majority where they live).
Anyone else you claim as a dependent on your tax return.
Anyone who will be applying for a green card and arriving to the United States with your spouse.
Anyone else you are sponsoring on a separate Affidavit of Support.
Types of Income for Financial Sponsorship
To meet the minimum income requirements you must be able to make the appropriate amount in the table above.
Wages and Salaries
Retirement Benefits
Alimony
Child Support
Dividends or Interest Earned
Income from other members of the household
Income from the family member you are sponsoring (as long as their income will continue once they have the green card
Assets such as net value of your home and net value of a car
Requirements to Sponsor a Family Member
In addition to all the income requirements to sponsor a family member, the sponsee must also meet the standard requirements.
Must be a US Citizen or a US Permanent Resident
Must be at least 18 years old
Must be living in the United States
Form I-864 FAQ
How Much Does the I-864 Cost?
The filing fee for the Form I-864 Financial Support Form is free. The legal advice for sponsoring a relative may cost an immigration consultant fee.
What Happens After the I-864 Form is Approved?
Once the I-864 form has been submitted and accepted it will not expire. If a sponsor's income has changed then the consular officer may ask for more updated supporting documents.
What is the Difference between an I-864 Form and the I-864a Form?
When there are two required sponsors due to not meeting the income requirements, that joint sponsor must submit a separate form the I-864a.
Can I Submit the I-864 Form Online?
Yes! You can submit the I-864 form online through the Consular Electronic Application Center (CEAC).
When Should I Submit the Affidavit of Support?
The sponsor should complete the I-864 Form when their relative has been scheduled for their immigrant visa interview.