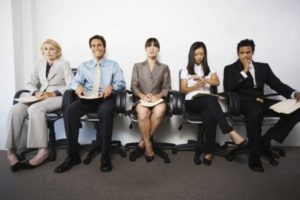 A large number of international students are currently studying in the United States. There is a substantial amount of job opportunities for students as they are given a chance to work for a certain period. Job-hunting as an international student can be difficult, as employers may well be unaware of cultural differences and visa requirements. We have provided some key factors that will help the job-hunting process become easier and take less time to complete.
Factors to Consider Before and During Job Hunting
Start Early
Starting to search for jobs early is key to avoid being stuck with no options right after you graduate.  It is going to take you longer to find employment with a company that will sponsor employees who need work visas, so the sooner you start, the better!
Explore the Best Opportunities for Yourself
Employment opportunities for international students are more limited than those who are residents in the US. It is in your best interest to explore job opportunities that best suit your interests and experience. It is not typically an easy task for companies to hire international students – the main reason being that the cost of employing a foreign student is typically higher than that of hiring an American student.
Location
There are some particular states (such as New York, California, and Texas) that have a reputation of being more accommodating to international workers and much higher job opportunities for international students. Certain states are known for having companies that have the resources and knowledge ready to employ international students, so you may find it to be an easier option than trying to find work in another state that is not so accommodating.
Rules and Regulations
Keep a track of rules and regulations that affect your employment status in the United States – both as a graduate and after graduation.  For on campus employment university rules may vary a bit so you need to check the rules to apply for on campus. Off-campus employment i.e. OPT and CPT have also different rules so you need to follow all the rules in order to become prepared and feel confident when applying for jobs.
Take Advantage of Your School's Resources
Your school is sure to offer career services, and they are likely to have a good deal of experience in helping international students to find jobs in the US post-graduation. Take advantage of that experience, and set up a meeting with a career coach to discuss your specific situation and goals. It is also in your best interest to attend career fairs and talk to the recruiters, build relationships. Be sure to follow up with them for potential interviews.
Internship
It is more efficient for F1 visa students to start with CPT (Curricular Training Practical) internship. The CPT requires that your internship is based on your major and you also may receive academic credit for your internship. Find out the right set of job profiles according to your major because as an international student you must do a job/internship in their major areas. So choose the jobs that are relevant to your major subjects Once you know you know you are eligible for an internship, you need to start looking for the cpt jobs or internships.
Networking
Around 70% of jobs are found through solid connections. Take advantage of your school's community; talk to alumni groups who have gone through the same process you are. It can help to attend various events to build your connections. Try making a profile on websites such as LinkedIn and start connecting with people so that you can explore with different connections and can help you navigate your job search, build up your network, and stay informed in your industry.
Resume
The most important part of the job search process is the resume of the job seekers.It is ideal to start finding jobs in the beginning days of your final quarter in school and before 90 days of completing your degree. Take every chance you have to update your cover letter and resume to better increase your chances of finding a job and to speed up the process as well.
There are many more factors to take into consideration when hunting or applying for a job in the US as an international student. The ones we have listed above are the ones you should make sure you pay the most attention to. Best of luck to your job endeavours!
Are You Interested in Finding a Job in the US as an International Student in 2020?
If so, Contact VisaPlace today. All our cases are handled by competent and experienced immigration professionals who are affiliated with VisaPlace. These professionals consist of lawyers, licensed paralegals and consultants who work for Niren and Associates an award winning immigration firm that adheres to the highest standards of client service.
Ready for the next step? Book your 1 on 1 consultation now or call us at 1-888-317-5770.
Have a Question related to your Immigration Needs?
Click here to fill out the FREE Immigration Assessment form below and get a response within 24 hours to see if you're eligible.
The assessment form should take approximately 5-7 minutes to complete. We will get back to you within one business day to let you know if we are able to help.