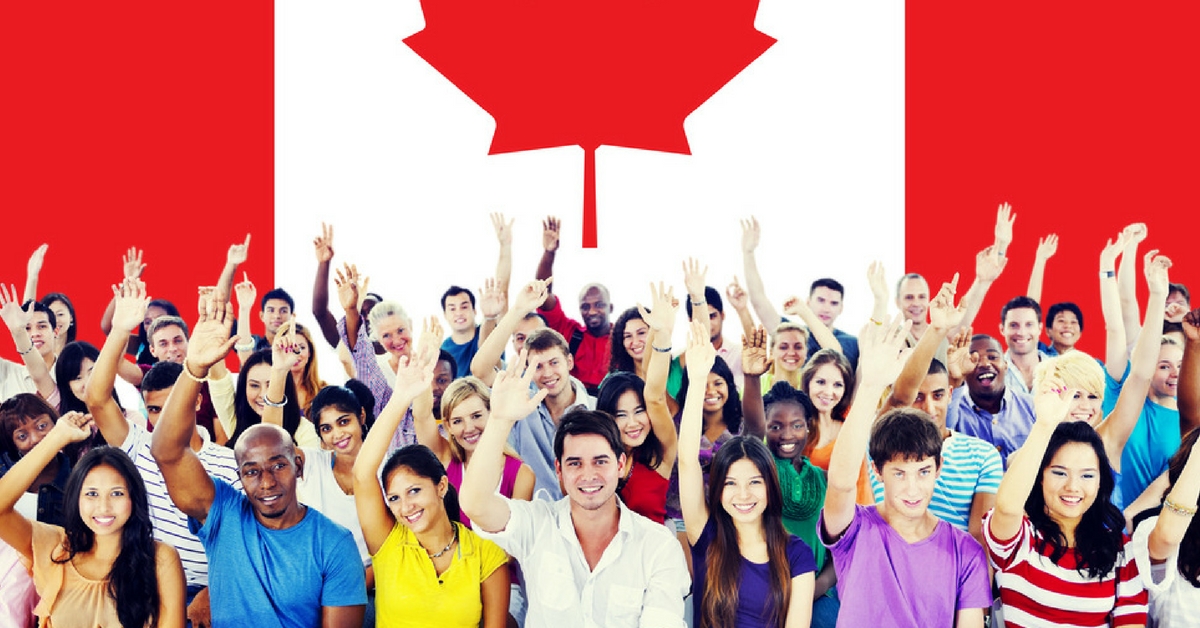 Countless politicians use immigration as a wedge issue, blaming newcomers for a wide variety of problems. In fact, foreigners make one of the easiest political scapegoats to blame when attempting to shift blame, create fear and gather votes in conservative voting zones. We're not immune to this in Canada.
When you take a closer look at the issue of immigration, you'll find that new Canadians contribute to the overall growth of the economy, safer neighbourhoods and other mutual benefits.
Immigration Fact Vs Fiction
Perhaps the most high-profile opposition to immigration in the past few years has been Donald Trump, a reality show star with toxic beliefs who managed to secure a nomination as the Republican presidential candidate. He's had no hesitation in targeting Muslims, Mexicans and any other demographic who he perceives to be foreign in an attempt to whip up patriotic fervour.
Despite his negative assertions, multiple studies have shown that immigrants are among the lowest cohort in terms of crimes committed. Among residents aged 12 to 24, first generation immigrants are the least likely to commit a crime during their time in their new country while native born and second generation citizens are more likely to do so. As a result of these findings, Bianca Bersani from the University of Massachusetts stated that "foreign-born individuals exhibit remarkably low levels of involvement in crime across their life course."
This sentiment is echoed by Northwestern University, the Public Policy Institute of California and other researchers who have combed through years of data, finding little correlation between crime and immigrants." This trend also applies to Canada. Criminology professor at the University of Manitoba Frank Cormier said, "[in] just about every country, immigrants are less likely to commit crimes than the people who were there before them."
Unfortunately, in just about every country, these facts tend to be ignored in favour of a fictional story that links immigrants with criminal behaviour.
Economic Benefits of Immigration Understated
Another ill-gotten stereotype that demeans the true benefits of immigration casts blame for financial and economic troubles that a nation may experience. In addition to believing that the country loses money by supporting immigration programs, many blame immigrants for "stealing" jobs, including skilled and unskilled work.
These accusations ignore the fact that countries require steady population growth to maintain the viability of economic systems. In countries such as Japan, Austria, Germany and other nations with low birth rates, the population looks to contract and age without replacing retirees with a new labour force. This creates additional stress on public purses, which must generate sufficient tax funds to support social programs for aging populations.
HSBC published a report that utilizes current economic data and trends to predict how the world's economies will change by the time 2050 rolls around. Without exception, countries with the largest available pool of working populations, including the Philippines, India, and China, will enjoy the greatest economic growth compared to the rest of the world.
On the opposite end of the spectrum, according to numbers mined by the World Bank, Japan's decline in working population over the past fifty years has been directly linked to a steadily declining GDP. Some observers believe that European countries with low birth rates are heading into a "population disaster", in which economic growth will be impossible to achieve without the addition of sufficient workers to keep the country afloat.
Far from being a drain on developed economies, many countries will have to rely more and more on immigration to perform millions of jobs, including skilled and unskilled work. The consequences of governments failing to develop their working populations through immigration programs will become more severe the longer that inaction remains the norm.
For those who are staunch opponents of immigration, the irony of claiming that newcomers are ruining the economy is the fact that their own misinformed beliefs will lead them to the conclusion they want to avoid: specifically, greater economic uncertainty.
Immigrants Contribute To Healthy Societies
After looking at facts provided by in-depth research, it becomes clear that immigrants help reduce crime in their area while contributing to the growth of economies when they become part of the working population. In terms of Canadian immigration, the federal government runs a variety of work visa programs for those who wish to enter the country. Some provinces also run investor programs for business immigration, offering another pathway to living and working in Canada.
Are you interested in immigrating to the U.S. or moving to Canada? Contact VisaPlace today.
All our cases are handled by competent and experienced immigration professionals who are affiliated with VisaPlace. These professionals consist of lawyers, licensed paralegals and consultants who work for Niren and Associates an award winning immigration firm that adheres to the highest standards of client service.
Click here to book a consultation with an immigration professional or fill out our FREE assessment and we will get back to you within 24 hours.