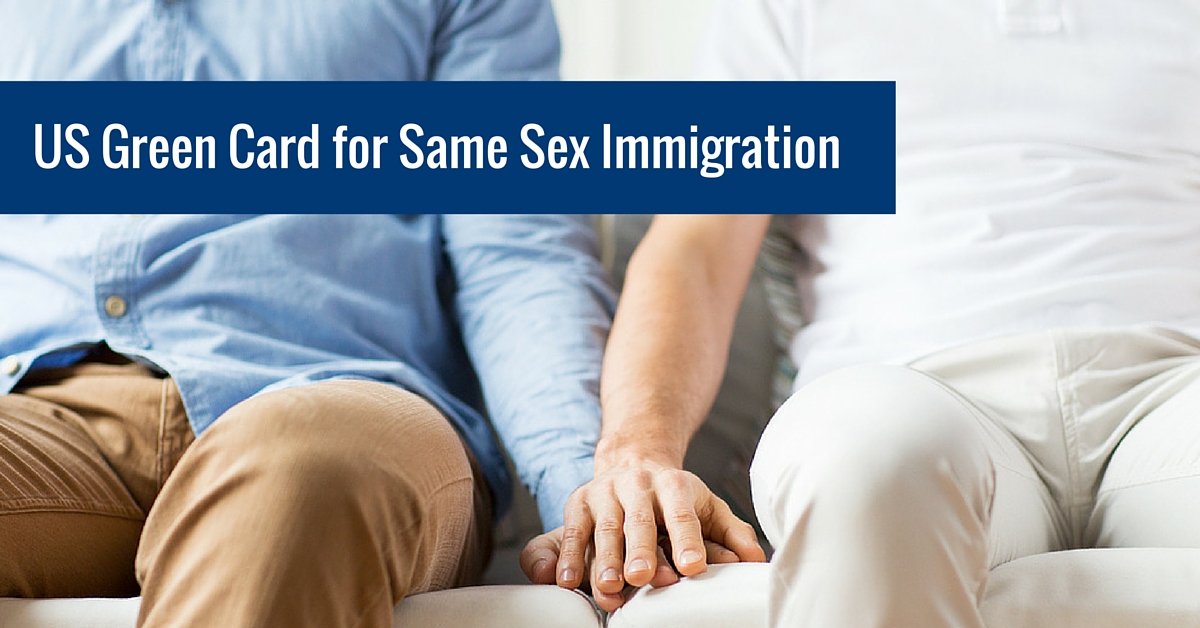 DOMA No More: An Important Update For Same-Sex Couples Seeking Status
With the United States Supreme Court finding The Defense of Marriage Act (DOMA) unconstitutional, the Department of Homeland Security has been quick to react. Under the direction of President Barack Obama, the DHS along with all other Federal agencies of the United States Government have been ordered to ensure that same-sex legally married couples are awarded the same benefits as all other legally married persons.
To that end, Secretary of Homeland Security Janet Napolitano has, "…effective immediately… directed U.S. Citizenship and Immigration Services (USCIS) to review immigration visa petitions filed on behalf of a same-sex spouse in the same manner as those filed on behalf of an opposite-sex spouse."
What exactly does that mean for same-sex married couples?
First, if you or your partner are a U.S. citizen or Permanent Resident and are already married to a Foreign National, a sponsorship for a family-based immigration visa is now available to you by filing Form I-130 along with any other accompanying applications. Eligibility to petition and the success of that petition will be determined based on applicable immigration laws and will not be denied, "as a result of the same-sex nature of your marriage."
Where a couple is engaged to be married and one person holds U.S. citizenship or Permanent Resident status, filing Form I-129F will allow the foreign national fiancée to enter the country for marriage (provided all other immigration requirements are met.)
Should you and your partner desire to reside in a U.S. state that does not recognize same-sex marriages, the USCIS holds that, "the law of the place where the marriage was celebrated determines whether the marriage is legally valid for immigration purposes." This means that so long as the marriage in question is recognized by state or territory where the ceremony was performed, where in the United States a same-sex couple chooses to live once immigrated is immaterial to their status as married persons with the Federal Government.
Denied previously due to DOMA s.3?
The USCIS has declared it will reopen any I-130 petition or other application it knows to have been rejected previously due to the impugned legislation. Once reopened, the Form I-130 petition will be considered along with any associated applications that were filed concurrently and rejected due to the denial of Form I-130. USCIS will reconsider both the original information provided as well as any new information you wish to supply however they are clear that the only change to their evaluation criteria is the disregarding of DOMA s.3 – an application denied for any other reason will not be re-evaluated.
If a work authorization was denied or rejected based on the denial of Form I-485, the authorization will also be concurrently reconsidered and if a decision cannot be rendered immediately on a reopened adjustment of status application, USCIS will either immediately process any pending or denied application for employment authorization or reopen and approve any previously revoked application for employment authorization.
The only exception to this is if the USCIS has not yet obtained the applicants biometric information from an Application Support Center (ASC). In such cases, the USCIS will schedule the applicant for an ASC appointment and hold approval until receipt of the requirement biometric data.
You may choose instead to file a new application or petition however the application fees will have to be paid again. If you take advantage of the USCIS reconsideration procedure there is no fee involved.
You can contact USCIS directly to inform them of your previously denied petition or application and we recommend strongly you do so. While the USCIS aims to make every effort to find and re-evaluate all claims denied under s.3 of DOMA, bringing your case to their attention ensures it will not fall through the cracks.
Recognized status means benefits
If you're in the process of submitting a new application for benefits or a petition for reconsideration, USCIS and DHS are clear that you do not have to wait for the issuance of updated published regulations, guidelines or forms. The current system immediately and fully applies equally to same-sex and opposite sex-couples regardless of the current language used – feel free to apply immediately.
Also note that all benefits that rely on the condition of a "marriage" or reference a "spouse" – including reduced residency requirements and discretionary waivers of certain inadmissibility grounds – immediately and fully apply to all same-sex lawfully married couples.
While we cannot guarantee a successful petition or application for benefits or status, we can say with certainty that with the striking-down of section 3 of DOMA, same-sex married persons are now entitled to any benefit an opposite-sex couple would otherwise qualify for. Sexual orientation is no longer a factor in the Federal Government's determination of eligibility, period.
Get Expert Guidance with Your Application
Knowing the difference between the two types of visa applications is the first step to a successful application. Contacting experienced immigration lawyers from firms such as VisaPlace helps to ensure that, as an American might say, you have all of your bases covered.