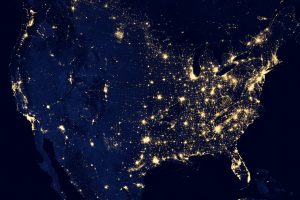 On every Green Card, there is a section for "category". Every US Permanent Resident will have a category that qualified them for a Green Card. The Categories for the Green Card are:
Family, Employment, Special Immigrant, Refugee or Asylee Status, Human Trafficking and Crime Victims, Victims of Abuse, Other Categories, and Registry.
There are many different avenues to obtain a Green Card. Below you will find how to qualify for a Green Card through 'Other Categories'.
Learn more about How to Get a Green Card.
Who is Qualified for a Green Card Under 'Other Categories'?
You may be eligible to apply under this category….
If you…
Liberian Refugee Immigration Fairness (LRIF)
Are a Liberian national who has been continuously physically present in the United States since Nov. 20, 2014, or
Are the spouse, child under age 21, or unmarried son or daughter over the age of 21 of a qualifying Liberian national.
Diversity Immigrant Visa Program
Were selected for a diversity visa in the Department of State's diversity visa lottery
Cuban Adjustment Act
Are a Cuban native or citizen, or
Are the spouse or child of a Cuban native or citizen
An abused (victim of battery or extreme cruelty) spouse or child under the Cuban Adjustment Act
Are the abused spouse or child of a Cuban native or citizen
Lautenberg parolee
Were paroled into the U.S. as a Lautenberg parolee
Indochinese Parole Adjustment Act of 2000
Are a native or citizen of Vietnam, Kampuchea (Cambodia), or Laos who was paroled into the U.S. on or before Oct. 1, 1997 from Vietnam under the Orderly Departure Program, a refugee camp in East Asia, or a displaced person camp administered by UNHCR in Thailand.
American Indian born in Canada
Were born in Canada, possess at least 50% American Indian blood, and maintain your principal residence in the United States.
Person born in the United States to a foreign diplomat
Were born in the United States to a foreign diplomatic officer who was stationed in the U.S. when you were born.
Section 13 (diplomat)
Were stationed in the United States as a foreign  diplomat or high-ranking official and are unable to return home
Why Legal Help for Green Cards is Important
In order to be successful with the US Permanent Resident immigration procedure, many pieces of the puzzle need to fit into place. For most people, it is overwhelming to ensure that all the steps are properly met without the help of a legal expert. With an opportunity to obtain a Green Card through other categories, why squander your chances by attempting to complete the complicated process on your own? With guidance and preparation from an immigration lawyer, your chances of success are significantly increased.
Why Hire Us to Assist a Green Card Case?
The path toward obtaining a Green Card through other categories is a great opportunity. Having our experienced staff guide you through the process greatly increases your chances of becoming a U.S. permanent resident. We have helped thousands of individuals to successfully get U.S. permanent residence through Other Categories, and we can help you too!