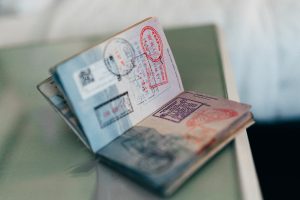 Golden passports, often known as "second passports," are a result of the citizen-by-investment policy, in which people pay financially to specific initiatives inside a country in exchange for citizenship.
If a person files for a golden passport, they and their immediate family will be granted residency permits that may be renewed indefinitely as long as the investment in that nation continues. According to the International Monetary Fund, having a second passport offers several advantages, including the opportunity to travel without the visas required by your original passport or to abandon your native country.
More than 25 nations across the world are now offering these to investors who wish to participate in certain projects or keep an investment for a set amount of time in exchange for immigration status for themselves and their dependents. Each program has its own set of standards and offers distinct incentives to investors. So, if you're intending to invest in a Golden Visa or a Golden Passport, you might want to examine the aspects listed below, based on your family's needs and your capacity to meet the essential standards.
Golden Passport Requirements
Many nations utilize residency by investment to entice foreign investment, either in real estate or by establishing a firm that employs a certain number of locals.
Foreigners can get permanent residency in the nation where they invest, bring their spouse and children to live with them, and study and work there under residency-by-investment programs.
Golden Visa requirements include:
You must already personally possess the funds you wish to invest.
You must maintain the investment for at least the bare minimum of time.
You must be able to demonstrate that you obtained the money legitimately and legally.
You must have a clean criminal record.
You must have the financial means to support yourself and any family members accompanying you, even if you do not intend to dwell there.
Naturally, there may be extra criteria depending on which Golden Visa you apply for and the country in which you apply.
How Do I Apply for a Golden Visa?
There are a few different ways to apply for a golden visa. The most popular way is through purchasing a foreign property (real estate), which is offered by the majority of golden passport countries. The cost of real estate ranges from $200,000 to over $2 million.
Other investing possibilities may include:
Making a capital investment in the shares/stocks of a corporation
Investing funds in the country's public debt or government bonds
Creating job opportunities
Contribute to the scientific or technical innovation of a country
Keep in mind that these investment opportunities are not available in all countries that grant Golden Visas.
Following your investment, you can apply for a Golden Visa at either your country's embassy or an appropriate government entity overseas. In any situation, the Embassy should be your initial point of contact.
What Countries Have Golden Passports?
Here is a list of countries that have a Golden Visa program:
Anguilla
Antigua and Barbuda
Austria
Bulgaria
Canada
Germany
Greece
Grenada
Ireland
Malta
New Zealand
Portugal
Singapore
Spain 
St. Kitts and Nevis
St. Lucia
Switzerland
The Cayman Islands
The United Kingdom
Türkiye (formerly spelled Turkey)
United Arab Emirates
United States of America
Vanuatu
What Are the Advantages to Having a Golden Visa?
Family Investment
A passport can serve as a substitute for life insurance in terms of asset protection for families. Why not get a passport as a long-term investment in your family's future? Citizenship is permanent and can be passed down to future generations of a family.
Education
Countries inside the EU that speak English and have world-class institutions (such as Ireland) offer residence by investment schemes with modest or medium-level investment requirements. Foreign nationals and their children will be able to study in these nations if they get a golden passport and pay the same costs as domestic students.
Visa-Free Travel
Because one of the primary benefits of a residency card and passport is visa-free travel to over 100 countries, regular travelers' demands are met right away. Dual passport holders do not have to go through the time-consuming and difficult procedure of regularly filing numerous visa applications for business or pleasure travel overseas.
Greater Quality of Life
If the investor, their family, and future generations born in the foreign nation want to, they can benefit from social security benefits, a higher quality of living, and the convenience of conducting business overseas.
Are There Any Limitations in Receiving a Golden Passport?
Although there are many great advantages to getting a golden passport, there are limitations for some. Because you must make a large investment in order to receive a golden passport, many people don't qualify unless they have the funds immediately available.
There has also been talk about some countries tightening the rules and requirements you must meet when applying for a golden passport. This may include more thorough background checks on all family members who wish to apply, as well as looking deeper into the sources of the funds they wish to invest.
Are You Interested in Getting a Golden Visa?
If so, Contact VisaPlace today and we can evaluate which golden visa program might be right for you. All our cases are handled by competent and experienced immigration professionals who are affiliated with VisaPlace. These professionals consist of lawyers, licensed paralegals, and consultants who work for VisaPlace Legal, an award-winning immigration firm that adheres to the highest standards of client service.
Ready for the next step? Book your 1 on 1 consultation now or call us at 1-877-296-0874.
Have a Question related to your Immigration Needs?
Fill out the FREE Immigration Assessment form and get a response within 24 hours to see if you're eligible.
The assessment form should take approximately 5-7 minutes to complete. We will get back to you within one business day to let you know if we can help.