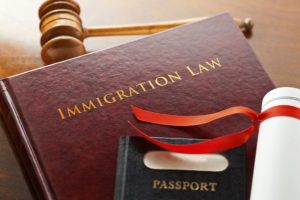 Why is Choosing the Right Immigration Lawyer Important?
Choosing an immigration lawyer (or immigration attorney as they're called in the United States) is an important part of your immigration process. Not all immigration lawyers are the same, and choosing the right one can mean the difference between the success of your immigration application and the failure of your immigration application. Asking the immigration lawyer questions before deciding to hire them is common, and should always be a part of the hiring process.
Questions to Ask an Immigration Lawyer
1. Ask the lawyer how they will contact you and how frequently. Keep in mind that some immigration applications can take months or even years to process , so there may not be much to report on your case every week. However, the immigration lawyer should be able to respond to your calls or e-mails in a timely manner and keep you updated when possible. In other words: they should be available.
2. Ask for referrals or references. If the immigration lawyer does a good job with his other clients, there are likely many former clients who were happy with the immigration lawyer's services. While much information is confidential in the legal world, some immigration lawyers may have a selection of testimonials or "thank you" letters posted on their website, or on online reviews or in their office to show you.
3. Ask the lawyer whether they think your case will be successful or a failure. A good immigration lawyer will be able to call on their years of experience and tell you your chances, but generally not provide a "percentage" of likelihood your application will be approved. If an immigration lawyer or consultant guarantees your application will be successful because they know someone working at Citizenship and Immigration Canada or the Canada Border Services Agency, encourages you to lie on your application or provides false documents – don't walk out of the office… run!
4. Don't hesitate to ask who will be representing you. Just because you know a recognizable face from television or online ads, doesn't mean that exact lawyer will be handling your case. If you do have another person from a large law firm representing you, make sure they have the same qualifications and positive track record.
5. Ask about the fees for all of the services that will be provided to you by the immigration lawyer and how they will breakdown. A good immigration lawyer will be able to explain these for you clearly, and not be vague about how much they charge.
What About an Immigration Consultant Instead of an Immigration Lawyer?
Immigration consultants also provide services to immigrants, but these services can be limited. They can fill out immigration forms for you, but they cannot appear in Federal Court if necessary when the case is refused.
In Canada, the immigration consultant occupation generally only requires a certificate or diploma while immigration lawyers have gone through university and then law school. Immigration lawyers are regulated by their Provincial or State Bars while immigration consultants, in Canada, must be members Canadian Society of Immigration Consultants (CSIC), which as it turns out, does seem to have the resources nor will take disciplinary action where there is misconduct.
There have been many cases in the media during the past year where immigration consultants have overcharged clients, not done the work the client paid for or even blackmailed clients into paying more money before having them deported. This is not to say all consultants are bad. There are many good, ethical and qualified ones. However, clients will have little to no recourse, it seems, using an immigration consultant if something does go wrong. This is not the case when using a licensed immigration lawyer.