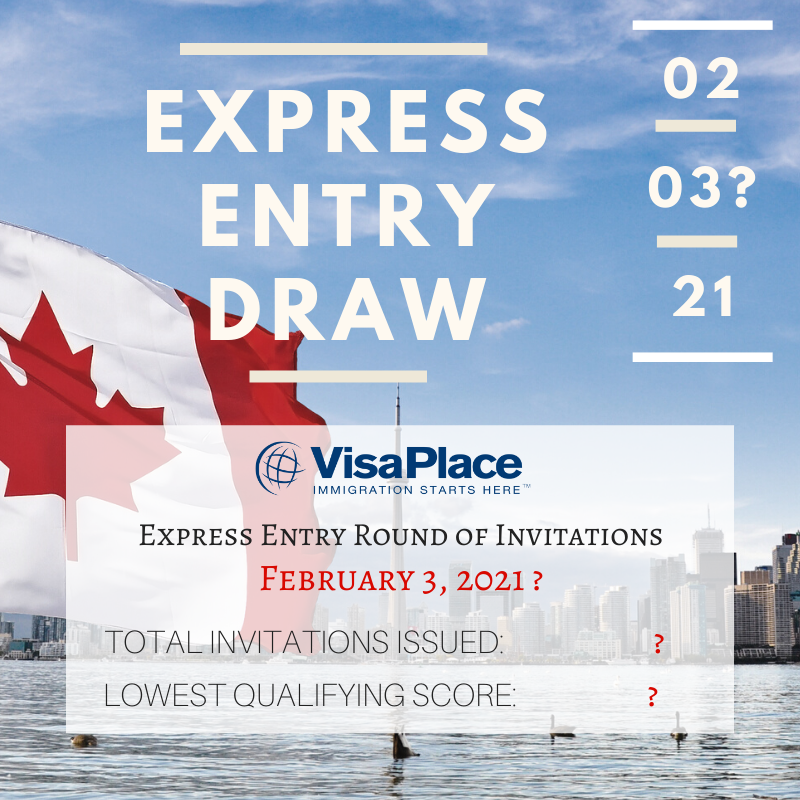 Express Entry next draw date prediction: next Express Entry draw will be on February 3, 2021.
The Canadian government conducts an Express Entry draw approximately every two weeks. Most recently it has been a trend that the IRCC (Immigration Refugees and Citizenship Canada) has been conducting the Express Entry draw date on a fortnightly basis which is about every 15 days. The frequency of 15 days might change but a minimum of two express entry draws occur in a month.
When Is the Next Express Entry Draw Date?
We expect the next Express Entry Draw date to be two weeks from the 173rd draw which will make our prediction on February 3rd, 2021. The latest Express Entry Draw was #174 on January 21, 2021. The 173rd draw offered 4,626 ITA to those with a cut off CRS score of 454. This draw was targeted towards the CEC program.
Due to the coronavirus/COVID-19, many things in immigration can be unpredictable but we assume that the next date will be two weeks from the previous one.
How to Prepare for the Next Express Entry Draw
If you are already in the Express Entry pool then you are just waiting for the next draw that fits your CRS score.
If you were just invited with the last Express Entry draw then you have 60 days to submit your application for permanent residence!
Calculate Your CRS Score with the CRS Calculator
VisaPlace has created a CRS calculator. Speak with Cris, the CRS calculator bot, to find out what your estimated CRS score is.
Once you determine your CRS score you will know your eligibility for Express Entry based on the minimum CRS score on previous Express Entry draws.
Find out what your CRS score is right now!
How We Can Help You Get Into Express Entry
The most important aspect of the Express Entry Program is to provide complete and accurate information/documentation and get an ITA. Without an invitation, you are unable to apply for permanent residence through the Express Entry Program. In order to receive an invitation, you have to be selected from a pool of applicants who are competing for an invitation.
Our job is to make your profile STAND OUT from the crowd. We will assess your case, highlight the best aspects of your application, and make sure that you have obtained the highest eligible score! This way, your chances of getting an invitation are maximized.
Book a consultation with one of our Express Entry professionals today.