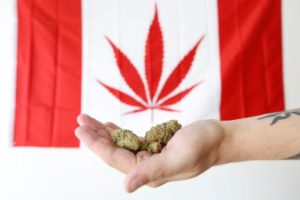 On October 17, 2018 Canada officially allowed recreational use of cannabis nation wide. Canada is only the second country in the world to legalize marijuana, just behind Uruguay who leagalized marijuana's production, sale and consumption in Demeter 2013. Prime Minister, Justin Trudeau, explained that the bill is focused on making marijuana harder for kids to get by taking it off the streets and into the governments hands. Another large benefit of the passing of legalization of marijuana is that it will be harder for criminals to reap the profits but the country will gain economic status instead. Although there are many benefits for Canadians and visitors in Canada, border control is making the change a bit less exciting.
Update 10/17/18
Cannabis has officially been deemed legal in the country of Canada. Those may use cannabis throughout the country for recreational and medical use. Find out more about the regulations of legalizing cannabis in Canada in our Top Questions and Answers About Canada Legalizing Weed.
Update 10/11/18
In a policy change made without fanfare Tuesday, U.S. Customs and Border Protection (CBP) now says Canadians who work in the legal cannabis industry here will be free to enter the United States. Formally, those who work in the cannabis industry were deemed inadmissable. "I think this is a best-case scenario. It should make the Canadian government a lot more comfortable knowing that Canadians doing this in Canada won't be denied entry. It still tells Canadians they can't get involved with the U.S. cannabis industry, and a lot of these big companies will be, but at least it protects Canadians doing it legally in Canada." Said US immigration attorney.
Border Control After Canada Legalizes Cannabis
Our US Immigration Lawyers are warning Canadians when they cross the border into the United States that they may be asked by border security: "Have you ever smoked marijuana?"
Although after October 17, 2018 smoking weed in Canada is completely legal, you will have to be extremely careful in answering that question. If you admit to smoking weed ever in your lifetime, even if it was in a country where marijuana is legal, you could be banned from the United States for the rest of your life.
This can be very tricky for people crossing into the United States because if you lie about smoking marijuana, you will have a lifetime ban but if you admit to smoking you will also be banned. Many immigration lawyers and attorneys are suggesting individuals to not answer the questions. Border control and border security agents can not force Canadians to respond to this question but it is also safe to have an immigration lawyer available.
The Canadian government now warns travellers on its website that past drug use, including marijuana, could get you denied at the border. It also warns Canadians not to try to cross the border with cannabis, even if they're travelling to a state where it's allowed.
Will I Be Able to Travel to the US if I Smoke Legal Pot in Canada?
This can get dicey. Although a number of US states have legalized recreational marijuana, it remains illegal at the federal level. This means border agents can deny passage to anyone they suspect of participating in the use, production or distribution of marijuana anywhere in the US, including states where it is legal. Once pot is legal in Canada, recreational marijuana consumption will no longer be grounds for US border agents to refuse admission. But they can revoke entry to anyone who admits to (or is found) having used or possessed pot prior to the end of prohibition. And given that the drug remains illegal under US federal law, they can permanently bar Canadians from the country as drug traffickers if they suspect a professional connection to the legitimized marijuana industry. – TheGuardian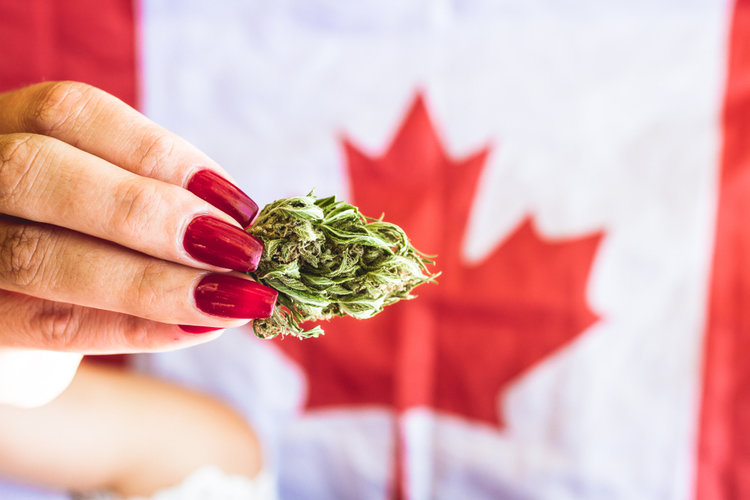 Do Not Transport Weed in or Out of Canada!
Although this new law will legalize marijuana in Canada, you will be barred from taking it into Maine, where weed is also legal. Maine legalized recreational marijuana in 2017 but it is not any easier to leave the state when you are carrying weed. While weed will be legal on both sides of the border, port director Corey McPhee, with U.S. Customs and Border Protection said it will be business as usual. McPhee said marijuana is seized on a daily basis at the border, both in recreational and distribution amounts. His agency has been working with Canada Border Services to prepare for the coming changes in Canadian pot laws.
US Border Security and Canada's Border Security are both prepared and ready to crack down on importing or exporting any amount of marijuana. US Border Security will also be extremely tough on asking questions to anyone who may have smoke marijuana in their life.
Are You Crossing the US Border and Concerned About Marijuana Laws?
The first step towards avoiding being refused entry to Canada is to get an assessment of your specific situation. Call us today at 1.888.902.0114 for an assessment to see if you are eligible to move to Canada, or fill out our online assessment form.