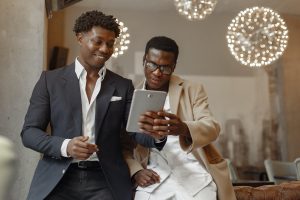 On June 2nd, there was a free Facebook live event where immigration professionals spoke about E2 visas in 2022 and why it may be the perfect path for you. International Legal & RE Expert Lauren Cohen and Fadi Minawi from Visaplace discussed…
Watch the Full Video on E-2 Investor Visas in 2022 here:
Why Choose an E-2 Visa Now
E-2 Visas approval rating has remained the same year-over-year at an 89% approval rating. The E-2 Visas approval ratings are significantly higher than many non-immigrant visas. The overall nonimmigrant visa denial rate increased from 22% in 2018 to 26% in 2019 except for the E-2 Visa. The top 15 E-2 Countries include:
Japan
Canada
Great Britian
Germany
France
South Korea
Mexico
Italy
Spain
Taiwan
Turkey
Sweden
Argentina
Colombia
Australia
Find out all the countries that are eligible for the E-2 Visa.
What Type of US Investor Are You?
There are two main types of Investors: Strategic/Financial Investor and Lifestyle Investor
Strategic/Financial Investor
Foreign corporations and individuals seeking to enter new markets and/or expand the product offering
Initial investment from $80,000 to $1,000,000+
Beyond visa eligibility, there is a major focus on return on invest
Aims to expand the business through opening new locations, acquiring competitors, or other means
Location is important but often secondary to strong earnings and potential growth
Lifestyle Investor
Foreign individuals generally with a net worth above $1,000,000
Prioritize working fewer hours over gaining more income from the business
Initial investment from $150,000 to $350,000
School district is very important for the children
The longevity of the business is more important than high profit
Potential to sell the business after 2-4 years if they return to their home country or decide to pursue a green card
What Industry Should I Invest in for an E-2 Visa?
There are a few industries that international investors are most interested in especially in light of the current pandemic.
Fast Food
Real Estate
Health
Cleaning
Pet Care
Business Services
Beauty
Education
These are not the only industries that you have to work in though. Contact us today to find out if your business or industry is right for the E-2 Visa.
Why Hire Us to Help You With Your E-2 Visa Application?
With over 20 years of experience working with investors and traders, we know what the U.S. immigration department requires. We have helped thousands and thousands of foreign nationals successfully enter the U.S. with E visas and we can help you too! Book a consultation with an E-2 Visa Immigration Consultant to start your application now!