Why Was My Canadian Tourist Visa Refused? Paragraph 179 (b) IRPR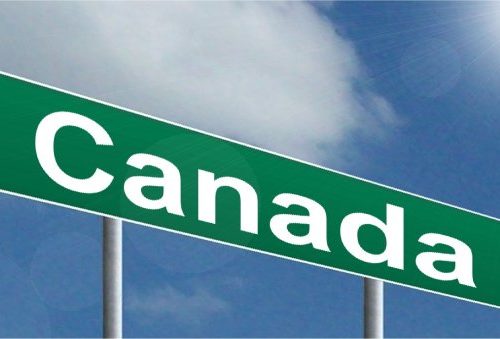 When you apply for a Canadian Visitor Visa there is a chance it could be denied for no apparent reason. The reason lies beneath a section of Canada's Immigration and Refugee Protection Regulations that allows officers to reject the visitor visa application without explaining why. If your Canadian tourist visa was refused without a refusal letter or explanation why then it could fall under the 179 Regulation.
What is Paragraph 179 (b) of the IRPR Canada?
Paragraph 179(b) of the IRPR is a section of Canada's Immigration and Refugee Protection Regulations that allows visa officers to reject applications on the suspicion they might try to stay in Canada beyond their temporary stay. However, no detailed reason for refusal needs to be given and the applicant is notified by a simple little "form letter" with check-mark indicated stating the supposed grounds for refusal.
For example, a common reason is that the applicant has failed to demonstrate that he or she would not leave Canada after their intended visit. Not much help for applicants wondering why they visas were refused.
Toronto Star published an article about a Peruvian man, Jorge Sanabria, who was scheduled to deliver a keynote speech at Wilfrid Laurier University in June 2010 but denied a tourist visa (temporary resident visa) to Canada without any apparent reason. Jorge Sanabria had provided the government with his passport, a letter from his employer, a document showing his invitation to speak and information about his family in Peru with his application but was still denied.
This regulation does not apply to 53 countries for which citizens can come to visit Canada without temporary resident visas, but it does apply to the 145 countries from which citizens need visas to come to Canada. If you're unsure if your country is one of the Visa Waiver Program then you can check to see your eligibility here: Canada's Visa Waiver Program.
No statistics are kept on why visas are refused, but one-third of the five million visitors to Canada in 2009 needed temporary resident visas. Of these 1.5 million people, almost 300,000 were refused just for not meeting requirements of Regulation 179.
While there are no official criteria regarding Regulation 179 that would suggest a visitor might stay, there are also no official criteria available that would prove an applicant would leave. So, people planning trips to come to Canada have no real idea whether their applications will be denied or accepted–sometimes even in cases where they have purchased a return ticket home and have a job and family waiting for them in their home country.
Other Reasons Canadian Tourist Visas are Refused
In addition to the immigration officer believing you won't leave the country after your intended stay there are several other reasons, a visa can be refused.
Canada Visitor Visa Requirements
There are five major documents you are required to show when applying for a visitor visa:
Proof of your ties to your home country
Proof of funds for your visit to Canada
ID such as a passport or county resident card
A letter of invitation from the person inviting you to come to Canada
Proof that you will be staying in Canada only on a temporary basis
Failure to provide any of these documents can be a reason for a Canadian visitor visa refusal.
Reasons to Be Denied a Visitor Visa for Canada
Failure to provide required documentation
Security
Human or international rights violations
Criminality (even DUIs and DWIs)
Organized criminality
Health grounds
Financial reasons
Misrepresentation (of any kind)
Noncompliance with IRPA
Learn more about Canadian Tourist Visa inadmissibility
How to Appeal a Denied Canada Visitor Visa
When an immigration application is refused, applicants still have several options available to them including filing an appeal to the Federal Court of Canada. Usually, these refusal decisions are made by a single immigration officer who may have made an error in law or fact regarding the application. If such is the case, consider either appealing or even re-applying with more detail about the merits of your case. Don't give up!
So why was your Canadian tourist visa refused denied? Often there is really no good answer. You are welcome to contact us, Niren and Associates immigration law firm if you're facing a Canadian tourist visa refusal.
Was Your Canadian Tourist Visa Refused?
If so, Contact VisaPlace today. All our cases are handled by competent and experienced immigration professionals who are affiliated with VisaPlace. These professionals consist of lawyers, licensed paralegals, and consultants who work for Niren and Associate award-winning immigration firm that adheres to the highest standards of client service.
Ready for the next step? Book your 1 on 1 consultation now or call us at 1-888-317-5770.
Have a Question related to your Immigration Needs?
Click here to fill out the FREE Immigration Assessment form below and get a response within 24 hours to see if you're eligible.
The assessment form should take approximately 5-7 minutes to complete. We will get back to you within one business day to let you know if we are able to help.
The content and comments of this blog are not legal advise and and may not be accurate or complete. If you require legal advice, contact a licensed legal practitioner directly. If you post on this blog, you assume full responsibility for disclosing your identity to the public and VisaPlace nor its affiliates are not responsible for protecting your privacy nor your identity concerning your participation in our blog and you assume any risks in participating.
Customer Reviews
I could not have asked for more! The VisaPlace team are extremely professional, they know their stuff. They gave me great information, prepared my work visa application and then prepared me for the submission process. I was successful. Got my visa. 5 stars! I would give them 6 if I could.
This is not an exaggeration!!! I was truly impressed with the way VisaPlace consultants handled my case. The consultants- Emily, Lauren, Takunda and Lisa, took their time to explain to me in great deal how they were going to approach my case and how they would handle setbacks, if any. Their professionalism and knowledge of the law were superb. The minor setback that came up was quickly addressed by the team. The team constantly kept me updated on the progress/status of my application; they quickly responded to my questions/concerns. They had predicated my permanent residency to be processed within 6 -12, and Indeed it was processed and completed within 6 months. Based on my personal experience, Emily and Lauren's team are the best! They deserve 5 stars!!!!!!!!!!!
VisaPlace helped me sponsor my husband to become a Permanent Resident of Canada. They were extremely professional. Every step along the way was explained fully and expertly taken care of. The staff responded immediately to any questions and always handled our concerns fully, taking as much time as we needed to understand where we were at in the immigration process and what to expect next. I would recommend VisaPlace with no hesitation at all. I'm sure if we had tried to navigate the immigration process ourselves, it would have been much harder.