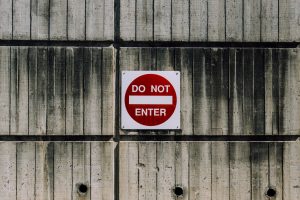 Did you know that a criminal record can cause you to be refused entry to Canada? This is even true for small crimes, including misdemeanors. Many people who try to enter Canada every day are surprised and distressed to learn that they are inadmissible to Canada, and it can be upsetting to have to turn around and return to the United States if you had plans or an emergency in Canada.
If you have a criminal record and want to travel, speak with a licensed immigration lawyer before you do. This is important because a licensed immigration lawyer can help you determine if you are inadmissible to Canada, and if so, what to do about it. This will prevent wasted time at the border.
Options When You Are Denied Entry to Canada
When you are denied entry to Canada, you have two main options. An immigration lawyer can help you determine which of these options is best for you.
For example, you could be eligible to apply for a temporary resident permit, which is something that will allow you into Canada temporarily even if you are otherwise inadmissible. You usually need to prove that you have a good reason, such as an emergency, in order to qualify for this.
Another option is criminal rehabilitation, which can take several months to process. However, this is quite a worthwhile process because it allows you to overcome your criminal inadmissibility permanently.
Are you someone who has a criminal record? Even if the criminal record is old or for something like a misdemeanor, it is a good idea to speak with a licensed immigration lawyer to discuss your personal situation and explore your options.
Have You Been Denied Entry to Canada?
If so, Contact VisaPlace today. All our cases are handled by competent and experienced immigration professionals who are affiliated with VisaPlace. These professionals consist of lawyers, licensed paralegals, and consultants who work for VisaPlace Legal, an award-winning immigration firm that adheres to the highest standards of client service.
Ready for the next step? Book your 1 on 1 consultation now or call us at 1-888-317-5770.
Have a Question related to your Immigration Needs?
Fill out the FREE Immigration Assessment form and get a response within 24 hours to see if you're eligible.
The assessment form should take approximately 5-7 minutes to complete. We will get back to you within one business day to let you know if we can help.