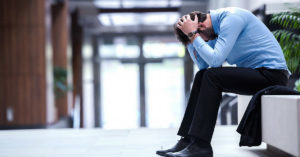 Crossing the border between Canada and the United States is not normally especially difficult. For example, most individuals only need to present a valid passport and they'll be on their way. However, Canada and the United States have recently signed information sharing acts that mean if you have a criminal record in the United States, Canada will know about it. In addition, if you have a criminal record you must disclose this information to the border services officials when asked.
Criminal records are all different, but if you do have a criminal record and you want to travel to Canada, you may need to be worried about yours.
This is because having a criminal record can cause you to be inadmissible to Canada.
Why does a criminal record stop you from coming to Canada?
Canada has a right to protect itself from people who may present a security risk or a danger to the public, and has policies in place to do so. However, often times there are cases where people who don't pose any threat are deemed inadmissible and denied entry.
If you are denied entry to Canada or you have a criminal record and fear you will be denied, you can consider applying for a temporary resident permit, which will allow you to come to Canada for a short visit. You generally have to demonstrate that there is a pressing matter that needs your attention in order to get one.
Another thing you can do is apply for criminal rehabilitation, which is something that takes much longer, but is a more permanent solution.
Are you concerned about crossing the border into Canada because of a criminal record? Give us a call! We can help you with your case.