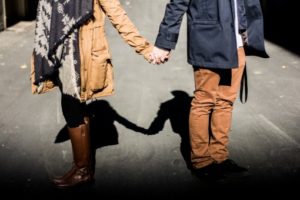 Back at the end of 2013, it was announced by Immigration Minister Chris Alexander that the CIC planned to welcome almost 50,000 sponsored partners, spouses and children this year.
Spousal Sponsorship Targets for 2014
There's still time to apply for those looking to sponsor their partners, spouses or children, although it should be noted that from August 1, the age of dependent children who can be sponsored has dropped to under 19 years of age, even if children older are full-time students, or financially dependent on their parents. (The only exception to this is children who require their parents' care due to a mental or physical condition.)
Spousal Sponsorship Spaces Available
Last December, the CIC released its annual immigration target levels report, which highlighted 68,000 out of a grand total of 260,000 immigration places were to be reserved for families, with 48,000 of that number to be for spouses and children. The other 20,000 were reserved for parents and also grandparents.
However, the Canadian government also recently changed some of its key regulations regarding spousal sponsorship, in particular bringing in a new conditional residency status which requires partners or spouses to be residing together for two years once they get to Canada, before the spouse or partner in question is awarded with their permanent residency status.
Another rule involves the government not allowing applicants sponsored partners to apply to sponsor a new partner within five years of their own sponsorship.
Spousal Sponsorship Controversy
According to officials, these two changes regarding spousal sponsorship have been put in place in order to minimize the number of cases of marriage fraud in the country, but already there has been controversy. Some think the two-year residency requirement may, for example, make spouses suffering from abuse feel that they have to stay with their spouse or partner for the minimum two years as the only way to attain their legal status in Canada.
The Canadian government also announced a new quota of 5,000 applications for new parents and grandparents to cover 2014.
CIC Minister Jason Kenney stated: "The Action Plan for Faster Family Reunification is on track to meet some of the goals of cutting in half the backlog and wait times in the Parent and Grandparent program. It is very important that we continue to make progress and not return to the old broken system with wait times as long as a decade – that would be unfair to families."
Are You Interested in Spousal Sponsorship?
If you wish to sponsor your spouse, or require immigration services of any kind, contact VisaPlace to book an initial consultation today and find out more about how we can help you.