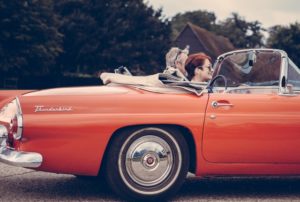 Retiring to the United States is a dream of many, but it is not as if you can just pack up and move to the United States because it's time to retire. Even if you are a Canadian citizen, moving from Canada to the USA requires the proper channels in order to do so.
Whether you want to move to the United States temporarily or permanently, there are different methods of doing so and different restrictions on what you can do.
Ways to Retire in the United States for Canadians
Canadians who want to live in the US through retiring here have two options: they can move to the United States temporarily, or permanently. For those who wish to spend some time in the United States but not move there permanently, there is the option of spending six months per year at a maximum in the United States as a visitor. Many Canadians own property in the United States and will spend their winters in the United States.
The maximum amount of time you can visit the United States for is six months, which is the same amount of time that you can remain out of Canada per year without compromising your ties to Canada.
How to Move to the United States from Canada Permanently
The other option for Canadians is that they move to the United States permanently, which means they must apply for permanent residency in the United States through regular immigration channels.
This means that you can apply for permanent residence through methods such as family or spousal sponsorship, having an employer sponsor you or by having dual citizenship.
The E-2 and E-B5 Option
Another option for Canadians is investing in a new or existing United States business. In doing so, applicants could obtain an E-2 visa or an E-B5 visa. For the E-B5 visa, a significant investment must be made but the visa leads to permanent residency for the investor.
The E-2 visa, on the other hand, only lasts for five years but it can also be renewed.
Are You a Canadian Interested in Retiring in the United States?
Whatever the case, before you begin planning your retirement in the United States please speak with a licensed immigration lawyer and other service professionals, such as tax attorneys, to help you determine your best move and explore your options.
VisaPlace.com was founded over 15 years ago by Michael Niren, "To provide clients with affordable, effective and expeditious immigration solutions." All of Niren & Associates' cases are handled by independent, licensed and award winning Canadian and U.S. lawyers who adhere to the highest standards of client service. If you have immigration questions, we may have the answers you seek. Contact us to book a consultation.