New Rules for Post Graduate Work Permits (PGWP)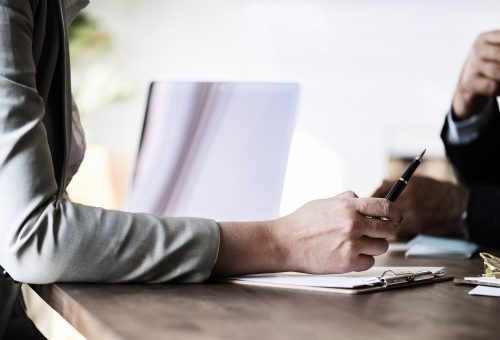 Update: The following guidelines are effective for all post-graduation work permit applications received on or after February 14, 2019. The previous guidelines apply to all applications received before February 14, 2019. Post-graduation work permit applicants who have been refused the work permit based on the previous guidelines may submit a new application under the new guidelines, effective February 14, 2019, if they are eligible to apply.
Understanding the New Rules for Post Graduate Work Permits 2019
The LMIA requires that an employer demonstrate that there are no Canadians who can fill the position and therefore the company is entitled to hire a foreign worker. The exemption to the LMIA process was a great benefit for recent graduates and employers alike. However, the Canadian government has taken away this exemption and now post-grad students and employers are required to go through the LMIA process, just like other candidates.
This means that the employer must recruit for four weeks and show that it could not find a qualified worker in Canada before it hires a post-graduate student. This is a very unfortunate development and requires that employers start the process early if they intend to hire post-grad workers. Both student and employer should be getting their paperwork together as early as possible.
Post-graduation work permits are exempt from Labour Market Impact Assessments. They are considered open and coded as C43.
With a post-graduation work permit, as with all open work permits, graduates can
work full time
work part time
be self-employed
Am I Eligible for a PGWP in 2019?
Applicants can receive only 1 post-graduation work permit in their lifetime.
To obtain a post-graduation work permit, the applicant must currently hold valid temporary status or have left Canada. They must have graduated from an eligible designated learning institution (DLI). They must also submit clear evidence that they meet all of the following criteria:
They have completed an academic, vocational or professional training program at an eligible institution in Canadathat is at least 8 months in duration leading to a degree, diploma or certificate.
They have maintained full-time student status in Canada during each academic session of the program or programs of study they have completed and submitted as part of their post-graduation work permit application. Exceptions can be made only for the following:

leave from studies
final academic session

They have received a transcript and an official letter from the eligible DLI confirming that they have met the requirements to complete their program of study.Note: The transcript and official letter must be included in a post-graduation work permit application.
Within 180 days of the date of applying for the post-graduation work permit, applicants must also meet one of the following criteria:
They hold a valid study permit.
They held a study permit.
They were authorized to study in Canada without the requirement to obtain a study permit under paragraphs 188(1)(a) and (b) of the Immigration and Refugee Protection Regulations.
Eligible Institutions for a PGWP
The applicant must provide evidence that the program or programs of study were taken in Canada at one of the following eligible Canadian designated learning institutions (DLIs):
a public post-secondary institution, such as

a college
a trade or technical school
a university
CEGEP (in Quebec)

a private post-secondary institution that operates under the same rules and regulations as public institutions in Quebec
a private secondary or post-secondary institution in Quebec offering qualifying programs of 900 hours or longer leading to

a diploma of vocational studies (DVS)
an attestation of vocational specialization (AVS)

a Canadian, private institution authorized by provincial statute to confer degrees, such as an associate, bachelor's, master's or doctoral degree, but only if the student is enrolled in a program of study leading to a degree, as authorized by the province, which may not include all programs of study offered by the private institution
See the DLI list to verify schools' eligibility.
Temporary resident visas (TRVs) for post-graduation work permit applicants
The following applies to applicants from countries whose nationals require a visa:
For post-graduation work permit applications submitted from outside Canada, a TRV is issued upon approval of the post-graduation work permit.
For post-graduation work permit applications submitted from within Canada, a TRV is not issued upon approval of the application. The applicant must submit a separate TRV application if their TRV has expired, and they would like to travel outside Canada and return.
Electronic travel authorizations (eTAs) for post-graduation work permit applicants
eTAs for post-graduation work permit applicants from countries whose nationals do not require a visa are issued upon approval of the post-graduation work permit application. Clients who are eligible for an eTA through eTA expansion are also issued an eTA upon the issuance of the post-graduation work permit.
If an eTA is issued with a post-graduation work permit for an eTA expansion client, and the client holds a valid TRV, the officer should not cancel the existing TRV. Until it expires, the client can continue to use the TRV to travel to Canada by
Are You a Post Graduate Interested in a Work Permit?
If you have immigration questions regaring the new rules for post graduate work permits, VisaPlace is here to guide you through the immigration process. We work with qualified immigration lawyers who can help you with your work permit application. Contact us to book a consultation.
The content and comments of this blog are not legal advise and and may not be accurate or complete. If you require legal advice, contact a licensed legal practitioner directly. If you post on this blog, you assume full responsibility for disclosing your identity to the public and VisaPlace nor its affiliates are not responsible for protecting your privacy nor your identity concerning your participation in our blog and you assume any risks in participating.
Customer Reviews
I cannot thank VisaPlace enough for their help. I had an issue with my immigration work that I needed professional help with. The team did a stellar job in making my case and I am greatly indebted to them. I worked directly with Alicea. She was extremely professional and responsive! Even after building my case and submitting my application, she was always available to answer any questions or concerns I had for several months after. I highly recommend the team and would come back in future if I have to. Thank you!
Visaplace was able to get myself my Visa, as well as many of my employees. They made my dreams of living in the USA and starting a company come true. Their process is clean, simple, and affordable. Thank you to the whole team for your incredible work!
I just cannot praise this place enough, staff is extremely helpful, very knowledgeable, all my questions were answered elaborately and not once I was confused from the answer. They do their best to get back to you as quick as possible after you have asked a question, I can actually sit down and praise this place all day and still there will be a lot more left to praise about, Richard, Lisa, Alicea, Rania, Caroline, and everybody else, such a great staff! I am finally permanent resident! It was a long journey but patience and hard work with a good Immigration Law Firm is the key from my experience! I would strongly recommend this place, VisaPlace I thank you very much for making my dream come true, every penny spent was completely worth it.