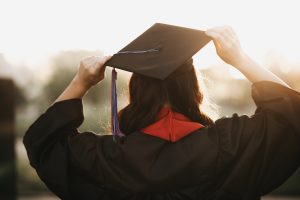 The Post Graduate Work Permit Program allows students who have graduated from eligible Canadian designated learning institutions to obtain an open work permit to gain valuable Canadian work experience.
Skilled Canadian work experience in NOC skill type 0 or skill level A or B that is gained through the PGWPP helps graduates qualify for permanent residence in Canada through the Canadian experience class within Express Entry. With a post-graduation work permit, graduates can work full-time, part-time, or be self-employed.
Am I Eligible for a PGWP in 2023?
You can apply for a PGWP if:
your study permit is still valid
you have a valid visitor record
you submitted an application to extend your study permit before it expired and no decision has been made on your application
you submitted an application to change your status to visitor before your study permit expired and no decision has been made on your application
Applicants can receive only 1 post-graduation work permit in their lifetime. To obtain a post-graduation work permit, the applicant must currently hold valid temporary status or have left Canada. They must have graduated from an eligible designated learning institution (DLI).
Post-Graduate Work Permit Processing Time
When applying for a PGWP you can expect to wait for 2 to 3 months. You are allowed to work while waiting for your post-graduate work permit if you've applied before your student permit expired. once you've completed all the requirements within your studies, you will have 180 days to apply.
Understanding the Rules for Post-Graduate Work Permits
The LMIA requires that an employer demonstrate that there are no Canadians who can fill the position and therefore the company is entitled to hire a foreign worker. The exemption to the LMIA process was a great benefit for recent graduates and employers alike. However, the Canadian government has taken away this exemption, and now post-grad students and employers are required to go through the LMIA process, just like other candidates.
This means that the employer must recruit for four weeks and show that it could not find a qualified worker in Canada before it hires a post-graduate student. This is a very unfortunate development and requires that employers start the process early if they intend to hire post-grad workers. Both student and employer should be getting their paperwork together as early as possible.
Post-graduation work permits are exempt from Labour Market Impact Assessments. They are considered open and coded as C43.
Was Your Post Graduate Work Permit Rejected?
Receiving a refusal can be unexpected and undesirable but if you do, it's important to stay calm and get ready for your next steps! Once you've been rejected you will have 180 days from when your study permit expired to reapply. It is vital to speak with an immigration professional and receive lawyer representation when re-applying as you will need to restore your status and explain/prove the concerns the IRCC had that granted the refusal.
A few common reasons a PGWP may be refused include:
studied part-time at some point (not including the last semester)
break in studies due to failing a course, a teacher strike, switching schools or programs, extenuating personal reasons, or financial reasons and did not present the facts clearly to IRCC disclosing the reason for the gap/break in studies
study permit expired and out of status when applying and did not include the $200 restoration fee
Outside of the 90-day restoration period
Final transcripts not included confirming the "Degree is Conferred"
Studied at a non-eligible PGWP school
Unauthorized work (worked more than 20 hours a week during school, worked before school started, or worked while not enrolled in school)
Temporary Resident Visas (TRVs) for Post-Graduation Work Permit Applicants
The following applies to applicants from countries whose nationals require a visa:
For post-graduation work permit applications submitted from outside Canada, a TRV is issued upon approval of the post-graduation work permit.
For post-graduation work permit applications submitted from within Canada, a TRV is not issued upon approval of the application. The applicant must submit a separate TRV application if their TRV has expired, and they would like to travel outside Canada and return.
Electronic Travel Authorizations (eTAs) for Post-Graduation Work Permit Applicants
eTAs for post-graduation work permit applicants from countries whose nationals do not require a visa are issued upon approval of the post-graduation work permit application. Clients who are eligible for an eTA through eTA expansion are also issued an eTA upon the issuance of the post-graduation work permit.
If an eTA is issued with a post-graduation work permit for an eTA expansion client, and the client holds a valid TRV, the officer should not cancel the existing TRV. Until it expires, the client can continue to use the TRV to travel to Canada by
Are You a Post Graduate Interested in a Work Permit in 2023?
If so, Contact VisaPlace today. All our cases are handled by competent and experienced immigration professionals who are affiliated with VisaPlace. These professionals consist of lawyers, licensed paralegals, and consultants who work for Niren and Associates an award-winning immigration firm that adheres to the highest standards of client service.
Ready for the next step? Book your 1 on 1 consultation now or call us at 1-888-317-5770.
Have a Question related to your Immigration Needs?
Fill out the FREE Immigration Assessment form and get a response within 24 hours to see if you're eligible.
The assessment form should take approximately 5-7 minutes to complete. We will get back to you within one business day to let you know if we are able to help.