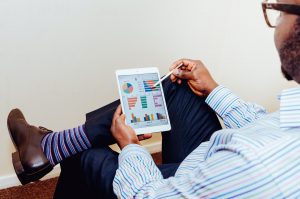 Canada offers a few different Investor Visas as an option to immigrate to Canada. The Immigrant Investor Program (IIP) is aimed at experienced business individuals who can contribute to Canada's "growth and long-term prosperity by investing in Canada's economy."
*There are 12 different programs, all with different requirements. Each province has an investor program that varies in requirements.*
Below we answer some frequently asked questions about the Canadian Investor Visa Program.
1. What is a Canadian Investor Visa?
The Canadian Investor Visas are an option for people who are interested in bringing business to Canada, wanting to start a business, start a franchise, import a franchise, or open a business branch in Canada. There are two types of investor visas: Investing in the government or investing in a business.
2. How Much Money Do I Need to Invest to Qualify for the Investor Visas?
Many people will ask "how much do I need to invest to get Canada PR?" In order to invest in the government, you must provide $150,000 – $800,000 CAD to the Canadian government. After some time the government will provide you Permanent Residency.
In order to qualify for an investor visa to open a business, you must provide proof of $350,000 – $800,000 CAD.
You will also have to provide your net worth. This amount can range (depending on which province you are applying to) from $350,000 – $1,600,000 CAD.
Your net worth and income must be obtained legally.
3. Is There an Age Requirement for the Investor Visa?
No age requirements for the Investor Visa Program.
4. Are There Any Work Experience Requirements?
Yes! You must have either (1.) Business ownership experience: The applicant must have been actively engaged in owning a business that provided goods or services to customers. (2.) Senior management experience: The applicant must have experience making executive decisions in the responsibility of managing a company in at least two of the following aspects of business: Sales, Marketing, Finance, Purchasing, Distributing, Accounting, Human Resources/Personnel, Research, and Development, Information Technology Management, Production/Operations/Project management, Quality Control.
5. Is There an Education Requirement for an Investor Visa?
No, there are no education requirements for the Investor Visa Program.
6. Is There a Language Requirement for an Investor Visa?
There are very flexible language requirements (depending on the province you are applying for).
7. Can I Bring My Family on a Canada Investor Visa?
Yes! If you are approved for a Canadian Investor Visa you may bring your spouse and children up to the age of 21 years old. If you are applying under the Manitoba province, you can bring your immediate siblings as well.
8. What is the Processing Time for a Canada Investor Visa?
You may be offered a work permit in 10 days or less but to be granted an investor visa it may take 1 to 2 years.
There are many different requirements for each investor program in Canada. Learn more about the Provinical Nominee Investor Programs.