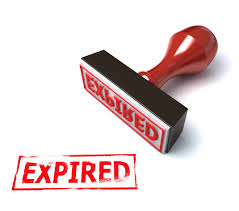 If you are a Canadian permanent resident, you should be holding a valid permanent resident card. As of 2002, permanent residents who land in Canada receive their permanent resident card (also called a PR card) automatically. If you landed in Canada prior to this time, you have to apply for one on your own. To apply, please contact us. We can help you prepare your application for your initial permanent resident card.
Has Your Canadian Permanent Resident Card Expired?
The first thing you need to do if your permanent resident card has expired is ensure that you make an application for a new card. Your PR card will expire every five years, and you must renew it every time.
In the best case scenario, you should apply to renew your PR card as soon as possible when you notice it is going to expire soon. The most ideal time to renew your PR card is between two to three months before the expiry date on your card.
To do this, you will need to obtain and fill out an Application for a Permanent Resident Card (form IMM5444) and include all of the supporting documentation necessary for this application, including:
Photocopies of a primary identity document, two secondary identity documents, proof of your physical presence in Canada, two photos that meet the requirements for a permanent residency card and possibly other documents depending on your individual circumstances – such as if you are a minor or did not meet the residency requirement.
You must also include the Supplementary Identification Form and the fee receipt to show that you've paid the fee for the application.
What is the Residency Requirement for a Canadian Permanent Resident Card?
The residency requirement is a very important part of being a permanent resident. Permanent residents must live in Canada, meaning they need to be physically present in Canada for a specific time during each five years the PR card is valid. This time frame for the residency obligation is two years of every five you are a permanent resident. You must be able to prove to the government that you have met this requirement in order to renew your card.
Are You Interested In Renewing Your PR Card?
If so, Contact VisaPlace today. All our cases are handled by competent and experienced immigration professionals who are affiliated with VisaPlace. These professionals consist of lawyers, licensed paralegals and consultants who work for Niren and Associates an award winning immigration firm that adheres to the highest standards of client service.
Ready for the next step? Book your 1 on 1 consultation now or call us at 1-888-317-5770.
Have a Question Related to Your Immigration Needs?
Click here to fill out the FREE Immigration Assessment form below and get a response within 24 hours to see if you're eligible.
The assessment form should take approximately 5-7 minutes to complete. We will get back to you within one business day to let you know if we are able to help.