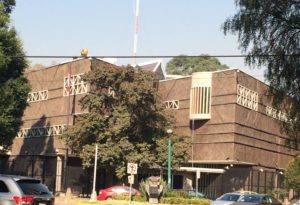 Canadian Embassy in Mexico – Mexico City
Street Address:
The Canadian Embassy
Immigration Section
Schiller 529 Col. Polanco
Mexico
Mailing Address For Canadian Embassy in Mexico
The Canadian Embassy
Immigration Section
Schiller 529
Col. Polanco
11560, Mexico D.F.
Mexico
Tel.: (52-55) 5387-9325
Fax.: (52-55) 5724-7983
E-mail Address: mexico-im-enquiry@international.gc.ca
Website: http://www.dfait-maeci.gc.ca/mexico-city/
Additional information about this Canadian Embassy in Mexico:
The Canadian Embassy in Mexico is responsible for immigrant applications from Colombia and Ecuador — as well as Quebec-selected economic class (skilled worker, entrepreneur and investor) applications.
About 2,800 people immigrate from Mexico to Canada on an annual basis. Mexico is a popular tourist destination for Canadians, and almost one million Canadians travel to Mexico every year. Likewise, almost 200,000 Mexicans visit Canada every year. Some Mexican universities have implemented Canadian studies programs that are popular with students.
Should You Contact a Lawyer First…?
It is important to remember that when applying for Canadian Immigration, you are required to submit your application to the Canadian Embassy of your nationality. However, there are some exceptions to this rule. You should always contact an immigration lawyer to assist you with the procedures associated with the Canadian Embassy of your region because the Canadian Embassy in Mexico may have its own set of special rules and procedures.
Are You Interested in Immigrating to Canada?
If so, Contact VisaPlace today. All our cases are handled by competent and experienced immigration professionals who are affiliated with VisaPlace. These professionals consist of lawyers, licensed paralegals and consultants who work for Niren and Associates an award winning immigration firm that adheres to the highest standards of client service.
Ready for the next step? Book your 1 on 1 consultation now or call us at 1-888-317-5770.
Have a Question related to your Immigration Needs?
Click here to fill out the FREE Immigration Assessment form below and get a response within 24 hours to see if you're eligible.
The assessment form should take approximately 5-7 minutes to complete. We will get back to you within one business day to let you know if we are able to help.