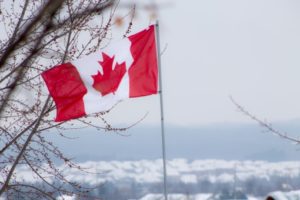 Canadian Citizenship for Adopted Kids
Last week, a hearing began for a teenager who is under threat of deportation back to his native Congo for committing a crime. Immigrant young offenders, unlike their age of majority counterparts, are not typically deported when they commit a severe crime.
The teenager was recently released from a juvenile detention center for committing an assault and robbery on an elderly woman in 2005
The teenager, who cannot be named under Canada's Youth Protection Act as he was a minor during the crime, witnessed the murder of many of his family members during a civil war in Africa. He was adopted at the age of nine into a Canadian family, but is not a Canadian citizen.
This begs the question, what happens when a foreign minor is adopted by a Canadian family?
Anyone born in Canada after 1947 is a Canadian citizen, and those born outside of Canada after 1977 but who have a Canadian parent are also Canadian citizens. Before 2009, this could extend to many generations of people born to original Canadians, but after a new law was passed in 2009 it only extends to one generation.
Before 2007, adopted foreign children first had to be sponsored as permanent residents before being able to become citizens. However, in late 2007 this law was changed so Canadian citizenship could be granted to adopted children without first going through the immigration process. After 2009, this law was further extended to children adopted by Canadians outside of Canada. However, the option for sponsoring children to become permanent residents still remains, and this process is called naturalization.
Canadian citizenship for adopted kids not automatic until after 2009
Since April 2009, citizens from foreign countries who are adopted by Canadian citizens are able to obtain Canadian citizenship right after the adoption is completed, and they do not have to begin the process as a permanent resident
The teenager in question, who is facing deportation told CTV that, "I had no idea that what I did would cost me my life here," and "I'll do anything to turn my life around for a chance to stay."
According to Citizenship and Immigration Canada, approximately 2,000 children from abroad are adopted by Canadians each and every year.