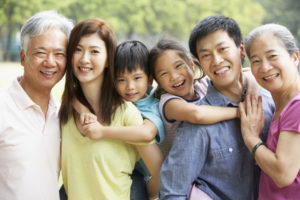 In 2018, the IRCC announced the will be reopening the Parents and Grandparent Sponsorship Program in 2019. In the previous years this program would open on January 2nd. This is not the case in 2019.
The IRCC tweeted that they will not be opening the program until late January 2019. The IRCC expects to process up to 20,000 application through the Parents and Grandparents Program (PGP) in 2019. This program is a first-come, first-served basis where the first 20,000 eligible sponsors who submit an Interest to Sponsor form will be issued an invitation to apply.
"Using this modified intake process will give the government more flexibility in the application process, ensuring that we receive as many applications as possible," IRCC said.
To learn more about the PGP: Canada's Parents and Grandparents Sponsorship Update 2019.
Looking For Help With Your Application?
If you and your family member(s) are thinking of applying for the parents and grandparents program, we can help. Completing the required documents and including the necessary support materials and fees are essential steps when applying to Immigration Canada.
We can assist in presenting a good case and ensure that everything is done correctly to maximize the chances of a successful sponsorship application, as well as your parents' or grandparents' chances when applying for permanent residence.
To get started, simply fill our free online immigration assessment form here or contact us here. Once you fill out that form, we will get back to you (within 24 hours) to discuss your eligibility and immigration options.