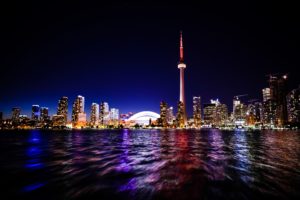 The best Canada vacation packages will move you effortlessly from one juncture to the next during your time away from work. Vacations are so much more enjoyable when they flow without those interruptions that remind you that you are away from home. Instead, they should feel just like your normal life, only without any worry about work or anything else that distracts you from having great fun while vacationing in Canada.
What to Consider When Searching For Canadian Vacation Packages
When searching for Canada vacation packages, you need to consider a few things. These packages must include more than simple transportation back and forth. The flights or other modes of travel must be comfortable and help maintain that seamless transition from your home to your vacation adventure in Canada.
The hotel should be more than just comfortable. It should be strategically located which allows you to easily access the sites you want to see while in Canada. The vacation deals listed here are ideal packages for managing an effortless changeover from your daily life to a wonderful escape from your boring and tiresome job.
The Top 5 Canada Vacation Packages
1) Travelocity's River Rock Casino Resort
Located in beautiful Richmond, this Western Canadian getaway offers you a chance to enjoy the natural beauty of the still-barely inhabited woodlands on this stretch of Canada while simultaneously investigating all the modern fun available at a casino and resort.
The River Rock Casino Resort has over 200 rooms on 13 floors. While it will entice you with its Canadian style, it is also welcoming with its West coast, urban sophistication. This is more than just a casino. The ponds and cascades in the lobby will bring you reassuringly into the tranquil heart of this place before introducing you to the seemingly limitless entertainment at slot machines, game tables, a show theater and numerous bars.
The resort supplies a fitness center and tropical swimming pool in addition to the spa. If the kids accompany you, they may enjoy the water slide and the 32-inch television screens in every room as well as the free Wi-Fi connections.
The resort is just seven minutes from the airport. Travelocity can coordinate your flight and hotel to keep you flowing from one enjoyable juncture to the next.
2) Orbitz Brings You the Days inn and Suites at Niagara Falls
The Niagara Falls are one of the most popular Canadian vacation attractions for Americans. Located on the border between the state of New York and Canada, the falls draw millions of visitors from both countries every year. Given that the environment is so family-oriented, the Days Inn and Suites has a number of specials available for parents traveling with their kids.
This hotel sits just across the border in Niagara, Ontario. Couples can get rooms for $60 per night if they book through Orbitz. The same couple with two children can get in for less than $90 a night.
3) Trip Advisor's Auberge Saint-Antoine
The Auberge Saint-Antoine is the best hotel in Quebec City according to most reviewers. The historic and French atmosphere of this resort is perfect for couples and for others who want some style to surround them during their vacation. This hotel is more than just an elegant place to stay. It is also conveniently located near much of what makes this old, European-style city such a beautiful place to visit.
Many of the rooms in this sophisticated hotel overlook the majestic St. Lawrence River. Down in the streets, you can find your way to art galleries and many high-end restaurants. However, if you need to spend some time resting near your quarters, the hotel can keep you in excellent shape. The rooms are fitted with multiple televisions and convenient connections to the Internet. The bathrooms are large and have walk-in showers. Relax in splendor on the fur-trimmed beds.
4) Expedia's Economy Trip to the Travelodge Montreal Center
You can see the grace and style of French Canada without losing an arm and a leg in the process. The Travelodge center in Montreal brings you into the heart of an old, French Canadian capital while keeping you in touch with a whole world of culture. The hotel is located in the Chinese quarter of the downtown area. Just a few blocks away is Old Montreal.
The hotel is conveniently located near the city's convention center. Though surrounded by many eating establishments and nightclubs, the Travelodge also maintains its own restaurant and bar on the site. There is a complimentary continental breakfast as well.
With over 200 rooms to choose from, you can easily find the one with the perfect view and the right accommodations. Prices start as low as $87 for two adults. All rooms have free cable TV and Wi-Fi. The hotel provides transportation to and from the airport.
5) Vacations Canada's Passage to the Maritimes
No one puts together a full vacation package like Vacations Canada. This train journey from Montreal to Halifax is one of many such trips that they offer to customers for surprisingly low prices. For six days and five nights, you travel by train for as little as $757. The itinerary includes four nights in hotels and one night sleeping aboard the moving train.
The trip begins with a scenic tour of Montreal that lasts the entire first day. In-depth explorations of Montreal and Halifax are included, as well as the beauty of Atlantic Canada. The last day is spent leisurely discovering Halifax and dining at the Five Fishermen, one of the city's finest seafood restaurants.
Discover the beauty of North America with Canada vacation packages. Whether you want a high-end, stylish accommodation or an economic opportunity to see the country, these agencies and others can facilitate your search.
If you are a foreign citizen seeking to visit Canada, you will need a tourist visa. You can apply alone but that would not be a great idea since the process is long and tedious. That is where our legal team at Niren and Associates come in handy. With more than 15 years experience, we will help guide you through the application process, so you can spend more time planning your dream vacation package in Canada.