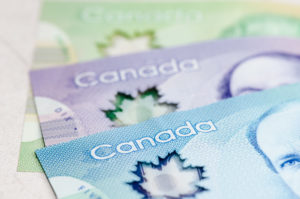 As recently reported by The Wall Street Journal, Canada is set to unveil a new immigration investor program aimed at attracting wealthy immigrants. Under the new system, the government will issue residency visas to individuals capable and willing to invest 1 Million Canadian dollars ($890,000) in a venture capital fund.
Ottawa to Create a New Immigrant Investor Plan
Ottawa will be creating a new immigrant class targeting wealthy immigrants capable of placing C$1 – C$2 million in a fund. The money would then be used to fund start-ups. According to someone familiar with the issue, the government hopes to attract investments totaling  C$120 million.
Canada has welcomed more immigrants per capita across its borders in recent times than any of the other Group of Seven countries.
This isn't the first time Ottawa has attempted an immigrant investor program – the last one was scrapped in February, along with a backlog of tens of thousands of applicants – the majority of which are thought to have been from Chinese applicants. The move brought with it some controversy at the time, and some saw the move as yet another signal that Canada was shunning China and its potential investments. This was partly because the program was scrapped shortly after Ottawa also closed the way for Chinese state-owned investments in Canada's oil sands.
However, Ottawa has hit back at these claims, stating that the previous visa program was essentially allowing people to buy their way into Canada without taking any risk or making an investment in the country. Basically, those who paid C$800,000 towards a Canadian province in the form of a five-year zero-interest loan were in turn granted permanent residency.
The New Immigrant Investor Visa Scheme
The new immigrant investor program is said to provide a solution to some of the problems that were raised about the previous scheme, including the idea that Canadian permanent residency was being undervalued and that applicants were able to become permanent residents without actually moving to Canada.
According to our sources, the Canadian government has marked the plan for February 2015, although we're yet to learn of any more details regarding exactly how the program will work, and who can apply.
Canadian Immigration Minister Chis Alexander's spokesperson has said some of these details are yet to be finalized, but we can expect them to be unveiled shortly. The spokesperson declined to go into any more specific features we can look forward to from the new program.
No Guaranteed Returns under the Immigrant Investor Program
One interesting fact about the new program is that investors will not be guaranteed a return from their investment, which will be subject to potential losses depending on how the VC fund's investments actually perform. The new immigrant investor program will come just in the nick of time, as VC fundraising is currently on a decline.
Venture-capital investment has been encouraged by Ottawa in recent times, mainly as a way to drive innovative, created skilled job vacancies and boost long-term economic growth. Around C$400 million has already been put aside by the government to be spent on venture-capital funds, both new and existing, as a way to boost the flow of kick-start private investments into this type of funding. Ottawa is also looking for the private sector to commit to spending as much as double the amount of money for every dollar allocated to VC funding.
Immigrant Investor Program in Other Countries
Canada seems to be basing its immigrant investor program model on other western governments that have been offering permanent residency or passports in return for investments from immigrants. One of these examples is the United Kingdom, that has a scheme offering a visa to anyone who has the intention (and the bank balance) to invest £2 million into the country.
Other past examples include European countries, such as Spain, Portugal, Cyprus and Greece, which have all allowed permanent residency to be granted to investors who spend as little as $340,950 towards purchasing real estate.
Just last month, Australia was in the news for offering a fast-track 12-month opening (known as the Premium Investor Visa program) for investors to apply for permanent residency if they invested upwards of $13.2 million. These new visas add to the existing immigrant investor program known as Significant Investor Visas, which grant investors permanent residency after four years and an investment of A$5 million or more. As recorded last month, China accounted for the majority of these applications, at 90.8 per cent. A total of 87.7 per cent of the visas were granted.
So, will Canada's immigrant investor program be as successful? We'll just have to wait and see what the future holds for Canada in 2015.
Are you Interested in Immigrating to Canada? 
Are you considering immigrating to Canada? If you are, we at Visaplace can help you. We work with qualified immigration lawyers who can help you with your application. Please fill out our free eligibility online assessment form here and then one of our immigration professionals will get back to you with your results within one business day.