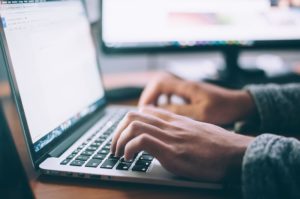 The IRCC has announced that beginning on July 1st, Canada will resume processing all online applications for visitor visas, transit visas and electronic travel authorizations (eTAs).
Canada's travel restrictions still apply, so many people will not be able to travel to Canada at this time. Resuming processing of these visas is an effort to be proactive on future processing times.
The IRCC will continue to process study permit and work permit applications submitted online as well as permanent residence applications. Paper applications for visitor visas, study and work permits will not be processed until further notice.
Canada has put measures in place to ensure applicants have the time they need to complete all steps of the application process, including giving their biometrics.
Are You Interested in Immigrating to Canada?
If you are interested in immigrating to Canada, contact VisaPlace today. All of our cases are handled by competent and experienced immigration professionals who are affiliated with VisaPlace. These professionals consist of lawyers, licensed paralegals, and consultants who work for Niren and Associates an award-winning immigration firm that adheres to the highest standards of client service.
Ready for the next step? Book your 1 on 1 consultation now or call us at 1-888-317-5770.
Have a Question related to your Immigration Needs?
Click here to fill out the FREE Immigration Assessment form below and get a response within 24 hours to see if you're eligible.
The assessment form should take approximately 5-7 minutes to complete. We will get back to you within one business day to let you know if we are able to help.