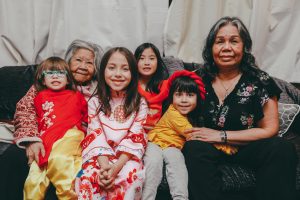 On October 11, 2022, The IRCC announced the Parent and Grandparents Program (PGP) – 2022 application process. The IRCC said they will send Invitations to Apply (ITAs) to 23,100 potential sponsors this year.
Family reunification is essential in attracting, sustaining, and integrating immigrants who make a contribution to our country's success. Canada has a very expansive family sponsorship program that allows Canadian citizens and permanent residents to bring their parents and grandparents to the country as permanent residents.
What Does the PGP Do?
The PGP essentially allows Canadian permanent residents and citizens to sponsor their parents and grandparents for a PR (Permanent Residence) visa to come to Canada. Each year, the Canadian government invites a set number of individuals to complete an interest to sponsor form in order to sponsor their parents/grandparents.
Because there are still a number of interest to sponsor forms in the pool of submissions from 2020, IRCC will send invitations to apply to randomly selected potential sponsors from that pool rather than opening a new interest to sponsor form. This is the same strategy used for the 2021 intake. Anyone who submitted an interest to sponsor form in 2020 but did not receive an invitation to apply in January 2021 or September 2021 should check the email address they provided when they submitted their interest.
How to Apply for Canada Parents and Grandparents Program 2022
Get Your ITA: Through a lottery system, the IRCC will select and invite 23,100 prospective sponsors to apply to sponsor their parents/grandparents. Following that, it will meet its goal of accepting up to 15,000 complete applications.
Apply Online: Make sure you do not submit an application unless you have received an ITA for the 2022 process. If you apply but do not receive an ITA for the 2022 process, the IRCC will reject your application and will not refund your application fee.
You need to submit both applications (i.e. sponsorship and the permanent residence application) together online at the same time. You must submit your application by December 24, 2022.
Do You Need Help with Your PGP Application?
If so, Contact VisaPlace today. All our cases are handled by competent and experienced immigration professionals who are affiliated with VisaPlace. These professionals consist of lawyers, licensed paralegals, and consultants who work for VisaPlace Legal, an award-winning immigration firm that adheres to the highest standards of client service.
Ready for the next step? Book your 1-on-1 consultation now or call us at 1-888-317-5770.
Have a Question related to your Immigration Needs?
Fill out the FREE Immigration Assessment form and get a response within 24 hours to see if you're eligible.
The assessment form should take approximately 5-7 minutes to complete. We will get back to you within one business day to let you know if we are able to help.