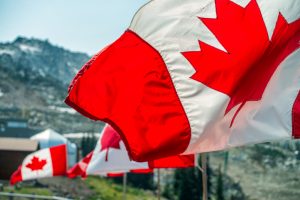 Canada has unveiled a fresh initiative designed to tackle labor shortages and streamline the hiring process for repeat users of the Temporary Foreign Worker Program (TFWP). This new pilot project, set to launch in September 2023, is known as the Recognized Employer Pilot (REP).
The REP is aimed at simplifying the experience for employers who frequently rely on the TFW Program to staff essential roles in specific fields. Under this program, eligible employers will have the opportunity to secure extended Labor Market Impact Assessments (LMIAs), which will be valid for up to 36 months. This represents a notable enhancement compared to the current maximum validity period of 18 months.
Typically, employers need an LMIA before they can apply for work permits to hire temporary foreign workers. An LMIA confirms the necessity of hiring a foreign worker and certifies the unavailability of Canadian citizens or permanent residents for the position. It also verifies the legitimacy of the job offer and the employer's compliance with regulations aimed at safeguarding workers.
Requirements and Eligibility for Recognized Employer Pilot
To qualify for the REP program, employers must have received at least three positive LMIAs for the same occupation within the past five years. These occupations must be listed as in demand and supported by data from the Canadian Occupational Projection System (COPS). Additionally, eligible employers must demonstrate adherence to high standards of working and living conditions as well as worker protection. They must also commit to continuing compliance with standard program prerequisites.
In addition to the extended LMIA validity period, participants in the REP program will benefit from a simplified application process for future LMIA applications related to positions on the COPS list.
When Will Canada's Recognized Employer Pilot Begin?
The pilot will be introduced in two phases:
Phase 1
Starting in September 2023, applications will be open for roles within the Primary Agriculture stream. These Phase 1 occupations, such as livestock laborers, harvesting laborers, greenhouse laborers, and specialized livestock workers and farm machinery operators, have been identified as both in-demand and facing a shortage of domestic labor supply.
Phase 2
The second phase, commencing in January 2024, will allow applications for positions listed in the Phase 2 REP occupations catalog by the Employment and Social Development Canada (ESDC). This expanded list encompasses occupations from diverse sectors like healthcare, food service, construction, trades, and manufacturing. Notably, the Global Talent Stream (GTS) occupations are excluded from the REP program, as they already receive expedited LMIA processing and GTS recruitment benefits based on the current labor market assessment by COPS.
How Long Will Applications Be Accepted?
Applications will be accepted for this trial program until September 2024. But if they need to hire more temporary foreign employees, businesses participating in the REP will still have the choice to fill positions during the pilot period using a streamlined LMIA procedure. In the fall of 2026, the REP program is expected to come to an end.
At its core, this novel program targets roles that are in high demand but lack sufficient domestic labor, showcasing the federal government's dedication to streamlining labor access for employers and enhancing flexibility in the Canadian labor market.
Are You Interested in Applying for Canada's Recognized Employer Pilot?
If so, Contact VisaPlace today. All our cases are handled by competent and experienced immigration professionals who are affiliated with VisaPlace. These professionals consist of lawyers, licensed paralegals, and consultants who work for Niren and Associates an award-winning immigration firm that adheres to the highest standards of client service.
Ready for the next step? Book your 1 on 1 consultation now or call us at 1-888-317-5770.
Have a Question related to your Immigration Needs?
Click here to fill out the FREE Immigration Assessment form below and get a response within 24 hours to see if you're eligible.
The assessment form should take approximately 5-7 minutes to complete. We will get back to you within one business day to let you know if we are able to help.