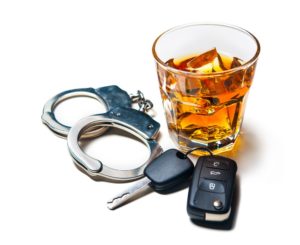 Getting into Canada while having a criminal record for DUI is a common concern many Americans have. It is very important that Canada is able to effectively secure its borders and keep people who may be dangerous out, but sometimes people who post no threat to Canada or Canadians are caught up in this red tape. While a DUI conviction is very serious, you may have completed your sentence and turned your life around. Despite this, you will still be inadmissible to Canada with a DUI on your criminal record.
Overcoming Criminal Inadmissibility to Gain Canadian Entry
However, if you have a DUI on your criminal record and want to get into Canada, there are several things you can do. Some of these options involve merely overcoming your criminal inadmissibility while others wipe the inadmissibility away. Before you consider these options, however, please know that it can be a great advantage to discuss your DUI conviction and criminal inadmissibility with a licensed immigration attorney who is experienced in denial of entry cases.
Common Options for Getting Into Canada With a DUI
One of the most common ways to get into Canada with a DUI is a temporary resident permit, sometimes referred to as a visitor visa. This is like requesting special permission to enter Canada for an important reason such as a business conference or emergency despite that fact that you are criminally inadmissible.
To obtain a temporary resident permit, you'll have to meet several strict requirements and provide evidence to convince officials that you only have honest intentions, including: proof of your ties to the United States that show you won't overstay and will return home, proof that you can financially support yourself and a valid passport.
Deemed Rehabilitation or Criminal Rehabilitation
You may also be eligible to apply for deemed rehabilitation or criminal rehabilitation. Deemed rehabilitation is for when a significant amount of time has passed since your conviction, and immigration officers will look at your criminal case as well as the likelihood you will commit another crime. Criminal rehabilitation is for those whose crimes occurred more than five years ago, but these applications can take quite some time to process. You may also be able to apply for a pardon or discharge.

Step by Step Guide on Entering Canada With a DUI
1. Understand if you are inadmissible or not
Any alcohol-related impaired driving charge including DUI, DWI, OVI, OWI, DWAI, civil DUIs, and wet reckless driving could render a person criminally inadmissible to Canada since the equivalent law north of the border is potentially an indictable offense (similar to an American felony). If you only have one misdemeanor DUI on your criminal record, however, ten years after you finished your entire sentence including probation and payment of all fines and restitution you can be "deemed rehabilitated by virtue of time" and allowed to cross the border again. If it has been less than ten years, or you have more than one DUI regardless of how long ago they occurred, you always risk being refused entry into Canada without special entrance permission.
2. Hire an immigration lawyer for your DUI case
DUI Canadian immigration can require rehabilitation or a TRP similar to crossing the Canadian border for business or leisure. Having a DUI can be quite complicated when wanting to enter Canada which is why you should hire an immigration lawyer to help your case. Our immigration law firm has successfully handled thousands of denial of entry cases. We can help you too! Don't panic, contact us as soon as you can for assistance. We can definitely make a difference in your outcome.
3. Apply to enter Canada with a DUI
You can do this by sending a completed Temporary Resident Permit (TRP) or Criminal Rehabilitation application to the appropriate Citizenship and Immigration Canada office or Canadian visa office (an immigration lawyer can help with this). You can also submit a Temporary Resident Permit application at the Canadian border for an instant decision if you need to get into the country immediately due to an emergency. Once you are issued a TRP or receive Canada Criminal Rehabilitation, you will be able to fly or drive into the country from the United States without your drunk driving charge causing a controversy at the border.
Do You Need Help Crossing the Border with a DUI?
If so, Contact VisaPlace today. All our cases are handled by competent and experienced immigration professionals who are affiliated with VisaPlace. These professionals consist of lawyers, licensed paralegals and consultants who work for Niren and Associates an award winning immigration firm that adheres to the highest standards of client service.
Ready for the next step? Book your 1 on 1 consultation now or call us at 1-888-317-5770.
Have a Question related to your Immigration Needs?
Click here to fill out the FREE Immigration Assessment form below and get a response within 24 hours to see if you're eligible.
The assessment form should take approximately 5-7 minutes to complete. We will get back to you within one business day to let you know if we are able to help.