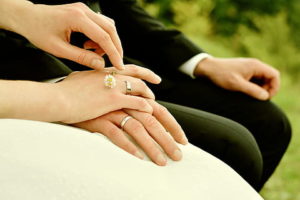 New documents show that from 2008 to 2010, the Canada Border Services Agency has opened 39 different investigations into marriage fraud for immigration purposes according to this article in the Winnipeg Free Press.
While 39 cases doesn't seem like a lot, many fraudulent marriage cases have similarities or often involve the same people who help provide fraudulent documents and will help lead investigators to more.
However, the agency is without the proper tools it requires to successfully crack down on marriage fraud. Only three of the 39 cases resulted in convictions and many are still open.
Not all fraudulent marriages for immigration purposes are considered large criminal acts. For example, someone who uses a Canadian sponsor to get them into Canada and then leaves them immediately is usually tracked down and deported, if possible. But if both parties in the marriage are willingly engaging in fraud, then criminal charges may be laid.
The documents were obtained through the Access to Information Act.
The Conservative Government is currently trying to create regulatory changes that would make those spouses who are being sponsored to Canada stay in the relationship for at least two years before they get permanent residency status.
Sponsoring a spouse to come to Canada is a big decision. The majority of spousal sponsorship is a wonderful way to reunite families and relationships, but the sponsor is usually on the hook should anything go wrong. That's why it's important to talk to an immigration lawyer during your spousal sponsorship process.
Are You Interested in Spousal Sponsorship in Canada?
If so, Contact VisaPlace today. All our cases are handled by competent and experienced immigration professionals. These professionals consist of lawyers, licensed paralegals and consultants who work for Niren and Associates an award winning immigration firm that adheres to the highest standards of client service.
Ready for the next step? Book your 1 on 1 consultation now or call us at 1-888-317-5770.
Have a Question related to your Immigration Needs?
Click here to fill out the FREE Immigration Assessment form below and get a response within 24 hours to see if you're eligible.
The assessment form should take approximately 5-7 minutes to complete. We will get back to you within one business day to let you know if we are able to help.