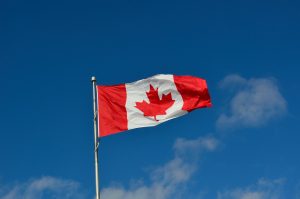 As of March 1, 2023, the Canadian government will make it easier for Iranians to extend their temporary status in Canada and move between temporary streams, allowing Iranians to continue studying, working, or visiting family by applying for a new permit from within Canada. An open work permit pathway will also be made available to Iranians who are already in Canada. Applications from Iranians living in Canada will also be prioritized.
The Canadian government eased immigration rules for Iranians in Canada on Thursday, citing "gross and systematic human rights violations" in Iran.
Iranians will be able to apply for a new permit to study or work in Canada, and certain processing fees will be waived.
They will also be able to apply for a work permit, which will allow them to work in any occupation for any employer of their choice.
"Canada will not stand idly by as the Iranian regime continues its ongoing human rights violations," Immigration Minister Sean Fraser said.
Canada is still looking into changes to other programs, such as the Human Rights Defenders stream, which is one of the few in the world with a dedicated, permanent immigration program for those who protect and promote human rights.
New Measures Taking Effect
These new facilitative measures are in effect and individuals can apply until February 28, 2024.
This public policy will allow eligible Iranian nationals currently in Canada as temporary residents to apply for the following at no cost:
extension of their temporary resident status in Canada
open work permits
study permits
Eligible applications submitted in Canada will be processed on a priority basis.
Canadian citizens and permanent residents living in Iran will also be able to apply for the following documents, at no cost, to help facilitate their travel:
limited-validity Canadian passports
Canadian citizenship certificates
permanent resident travel documents
To learn more about the new programs and updates for Iranian temporary residents in Canada, watch our Facebook Live video, here:
Do You Need Help Immigrating to Canada from Iran?
If so, Contact VisaPlace today. All our cases are handled by competent and experienced immigration professionals who are affiliated with VisaPlace. These professionals consist of lawyers, licensed paralegals, and consultants who work for VisaPlace Legal, an award-winning immigration firm that adheres to the highest standards of client service.
Ready for the next step? Book your 1 on 1 consultation now or call us at 1-888-317-5770.
Have a Question related to your Immigration Needs?
Fill out the FREE Immigration Assessment form and get a response within 24 hours to see if you're eligible.
The assessment form should take approximately 5-7 minutes to complete. We will get back to you within one business day to let you know if we can help.