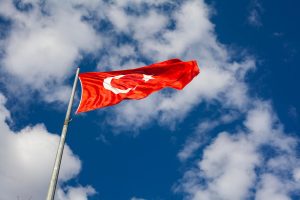 On March 18, 2023, Sean Fraser, Minister of Immigration, Refugees, and Citizenship, announced new immigration measures to assist Turkish and Syrian temporary residents in Canada who may be unable to travel home because of the devastation caused by the earthquakes that have struck the area.
As part of Canada's response to the situation in Türkiye (formerly known as Turkey) and Syria, the government has prioritized processing temporary and permanent residence applications from people affected by the devastating earthquakes, including refugee resettlement applications. Canada is now also making it easier for Turkish and Syrian nationals who are already in Canada to extend their stay.
Turkish and Syrian nationals can continue to study, work, or visit family after March 29, 2023, if they apply for a free extension of their status. An open work permit pathway will be made accessible to Turkish and Syrian nationals who are already in Canada. These measures will make it easier for Turkish and Syrian nationals to extend their temporary status in Canada and move between temporary streams.
What If I Have Lost My Travel Documents?
Recognizing that some permanent residence applicants have misplaced their travel documents as an outcome of the earthquakes, IRCC has agreed to waive the requirement for applicants to have a passport or travel document in order to receive approval for a permanent resident visa to come to Canada.
They are also easing the process for Canadian citizens and permanent residents from these countries to return to Canada by waiving fees for temporary passports, limited-validity passports, or emergency travel documents, as well as Canadian citizenship certificates and permanent resident travel documents.
Do You Need Help Immigrating to Canada from Türkiye or Syria?
If so, Contact VisaPlace today. All our cases are handled by competent and experienced immigration professionals who are affiliated with VisaPlace. These professionals consist of lawyers, licensed paralegals, and consultants who work for VisaPlace Legal, an award-winning immigration firm that adheres to the highest standards of client service.
Ready for the next step? Book your 1 on 1 consultation now or call us at 1-877-296-0874.
Have a Question related to your Immigration Needs?
Fill out the FREE Immigration Assessment form and get a response within 24 hours to see if you're eligible.
The assessment form should take approximately 5-7 minutes to complete. We will get back to you within one business day to let you know if we can help.