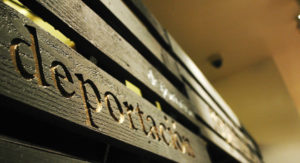 If you have been deported from the United States for any reason it could have devastating repercussions. During your deportation or removal, the agent officer will tell you how long you must stay outside of the US. Typically a border or immigration officer will require five, ten, 20 or forever until you can return. Depending on how long the removal period is will show how serious your deportation was. Being deported from the US can prevent people from entering other countries especially those with close relations to the US, such as Canada.
Going to Canada After Being Removed from the US
Canada and the USA share immigration information due to them being so close in proximity and sharing a border. At your point of entry into Canada, the Border Security Agents will see your deportation history in the US. When Canada sees that you have been deported from the US before they will most likely deny your entry to Canada due to your immigration history.
A person who has been deported from the US and wants to visit or immigrate to Canada should contact an immigration lawyer. It takes time to recover from deportation from the US but an immigration lawyer may be able to negotiate your case to the government.
How VisaPlace Can Help You Enter Canada After Being Deported from the US
If you have been deported from the US, it is best to consult with an immigration lawyer before attempting to cross again. If you have been deported from the US but want to come to Canada, it is important to consult an experienced immigration lawyer before applying for the best chances for your application to be approved. Book a consultation with our professional, experienced Canadian immigration lawyers!