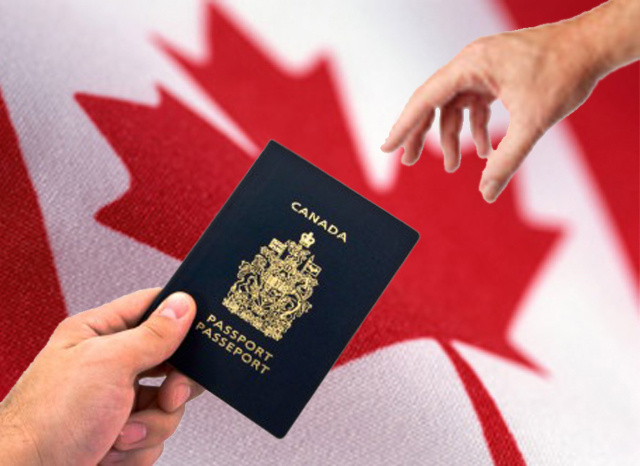 2018 has been a busy year for immigration in Canada from Express Entry Draws to the Provincial Nominee Program. Not to mention, quite a few changes have been made in categories like inadmissibility and USMCA. Considering these changes, we can begin to predict what to expect for Canadian immigration in 2019.
Canadian Immigration in 2019: What to Expect
More than a million new permanent residents will be admitted to Canada over three years from 2019 to 2021, under a decision announced by Immigration, Refugees and Citizenship Canada (IRCC) on October 31, 2018.
The target for 2019 is to allow 330,800 new immigrants to take permanent residence in Canada, with the number increasing every year following. About 58% of these immigrants are to be admitted as economic migrants, taking on a variety of programs at the federal and provincial level. These programs are managed under:
Express Entry
The Express Entry program is expecting to have a similar or slightly higher amount of draws in the year of 2019. Increasing intake targets for these Express Entry programs over the coming years may place downward pressure on the Comprehensive Ranking System (CRS) cut-off threshold in Express Entry draws, as more people will be invited to apply.
Predicting the exact CRS score trend for 2019 to receive a Canadian PR invitation is not easy considering the fluctuation in the same for every express entry draw.
Provincial Nominee Program
The number of newcomers immigrating to Canada through a Provincial Nominee Program (PNP) is also set to increase year-on-year. Canada's provinces have been eager to exploit the opportunity afforded to them by the federal government by welcoming applications across a wide and ever-growing range of PNP streams, some of which are aligned with Express Entry, and some of which exist outside that federal system.
Family Class Programs
In the year of 2019, Canada will welcome more spouses, common-law partners, dependent children, parents and grandparents of Canadian citizens and permanent residents under its Family Class programs. The country will also continue to uphold its tradition of being a safe haven for those in need by settling up to 147,850 refugees, as well as up to 13,750 for humanitarian and other reasons.
USMCA
On September 30 2018, Canada reached a new free trade agreement with Mexico and the United States. They came to the decision that NAFTA (North American Free Trade Agreement) was to be replaced with USMCA (United States-Mexico-Canada Agreement).
Medical Inadmissibility
Introduced in 2018, the Government of Canada announced they will be loosening medical inadmissibility restrictions for immigration applicants living with certain disabilities and medical conditions. The new requirements will make it easier for individuals living with medical conditions requiring drug treatment, like HIV and will create leeway for the parents of children living with certain mental health conditions, like autism. While the new restrictions will not eliminate the medical inadmissibility provision altogether, the government has announced that the complete elimination of the policy is a future goal.
Parent and Grandparent Sponsorship
On August 20, 2018, the Canadian government announced that they will be increasing the number of parent and grandparent sponsorship applications to 20,000 in 2019 versus the 17,000 that took place this year. This number refers to the number of complete applications to be received in 2019 and marks a slight increase in the quota from this year. Additionally, the program will no longer use a lottery system to select applicants. Instead, applicants will be served on a first-come, first-served basis.
Are You Interested in Immigrating to Canada in 2019?
If so, Contact VisaPlace today. All our cases are handled by competent and experienced immigration professionals who are affiliated with VisaPlace. These professionals consist of lawyers, licensed paralegals and consultants who work for Niren and Associates an award winning immigration firm that adheres to the highest standards of client service.
Ready for the next step? Book your 1 on 1 consultation now or call us at 1-888-317-5770.
Have a Question related to your Immigration Needs?
Click here to fill out the FREE Immigration Assessment form below and get a response within 24 hours to see if you're eligible.
The assessment form should take approximately 5-7 minutes to complete. We will get back to you within one business day to let you know if we are able to help.