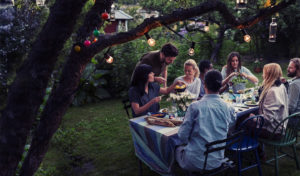 Connect with an Immigration Lawyer
Begin with an immigration consultation*
Understand your options and the next steps
Find the right lawyer for Canada and US Immigration**
Where Would You Like To Go?
Select your destination and start your quiz qualifier now.
*Consultations are performed by licensed lawyers or immigration consultants. Some meetings are exploratory meetings under supervision.
**All legal work is conducted by independent licensed lawyers or immigration consultants.
Our experienced team of Immigration Lawyers and Consultants are here to help!
Welcome to VisaPlace! Founded by Toronto immigration lawyer Michael Niren, VisaPlace is a key resource for all your US and Canadian immigration needs. This website is your go-to source for the latest immigration and visa news and programs. We work with an experienced team of immigration lawyers and licensed consultants to provide quality and affordable visa services. Our team helps you understand your options so you can make well informed decisions based on an analysis of your situation and credentials. A consultation is the best way to get started on your path to immigration.
What our clients are saying
VisaPlace is a reliable Immigration law firm that you can count on. Initially, very skeptical with the transfers, however they know how to deal. Reena Sandhu is very exceptional in achieving success. Frank is the one who initially who provided the hopeful thoughts.
VisaPlace is a reliable and effective immigration office. From the initial consultation to the successful resolution of my case, their team displayed expertise and dedication. They navigated the complexities of immigration law with ease, providing guidance and support. I wholeheartedly recommend VisaPlace to anyone seeking trustworthy immigration services.
Choosing VisaPlace was a wise decision for my immigration needs. Their team exhibited a deep understanding of immigration law, and their personalized approach made me feel supported and well-informed. The efficiency and professionalism of VisaPlace set them apart. I'm thankful for their assistance and highly satisfied with the results.
VisaPlace exceeded my expectations. The team demonstrated a high level of professionalism and commitment in handling my immigration case. Their transparent communication and thorough approach instilled confidence in their services. I'm grateful for the positive outcome, and I highly recommend VisaPlace to others.
I had an outstanding experience with VisaPlace. The team's expertise and attention to detail were evident throughout the immigration process. They were responsive to my concerns and provided clear guidance every step of the way. VisaPlace is a trustworthy choice for anyone in need of immigration services.
VisaPlace is an exceptional immigration office. Their team provided invaluable assistance in navigating the complexities of the immigration process. Their dedication, professionalism, and in-depth knowledge made a significant difference in my case. I highly recommend VisaPlace for anyone seeking reliable immigration services.
VisaPlace has been very helpful and ensured all of our processes were successful. They exhibit kindness, hard work, and dedication to finishing all projects. Definitely recommend!
My lawyer at VisaPlace was patient and understanding, despite English not being my first language. I find writing easier than speaking. She was patient and used language that was simple enough for me to understand without making me feel stupid. She answered all of my questions and provided very good legal advice.
As a skeptical individual, I sought legal counsel to ensure the efficiency of my immigration process from the UK to Canada. VisaPlace's informative phone consultation really put my anxiety at ease. While there were occasional delays due to court appearances, their follow-ups were swift. I appreciate their legal support throughout my immigration journey and I'm excited to finally move and get on with my life.
Booking an appointment with VisaPlace was easy, and their pricing is fair when compared to other firms. They provided a realistic timeline, allowing me to make informed decisions. I'm grateful for their integrity and commitment.
I approached VisaPlace to help my parents obtain their visa, and they handled the process with professionalism and thoroughness. Their prompt responses and attention to detail made the experience positive for my family. I highly recommend their services.
After a negative experience with a different immigration firm, I was hesitant to seek help again. I was severely mistreated and felt taken advantage of. VisaPlace completely turned my perspective around. Their consultation put my worries to rest, and the entire process was smooth. I didn't feel disrespected and they were very courteous of me. Their dedication is truly commendable.
Spoke with Mansi who was very helpful in providing us with information regarding visas into Canada. Was able to provide us with an honest assessment which is what you're looking for when you're going to make such a commitment, we will be speaking to her again when we plan our next step and would highly recommend reaching out to her if you are planning on making the same choice to move to Canada.
I hope and I believe, Visa Place is a best solution for my case, I assumed.
Though you made some changes to my lawyer team for my extension of study permit but I hope you did it for helping me. I am still waiting. My study permit will expire 31 July 2024 but currently I am in Canada. I am in the Philippines taking a program which is a part of my program at St. Augustine Major Seminary, Toronto University. I hope you will finalize my case in time before I come back to Canada, on August 1 2024. I send some emails.
Thank you, Peace
I want to immigrate to Canada to the US, and after my initial consultation with Mansi, I'm confident she'll be able to help me make that dream a reality. She was incredibly patient with me (I'm very anxious and tend to ask a lot of questions) and sweet, not to mention informative. She gave me great recommendations and has been working closely with me to get my application going. If you're looking to hop over the pond, I definitely recommend them!
Common Immigration Questions
Is there a difference between lawyer and attorney?
No. Generally speaking an attorney is a person who is a member of the legal profession while a lawyer is someone who is trained in the field of law and provides advice.
Are you open during the Coronavirus pandemic/lockdown?
Yes! VisaPlace is 100% open during the COVID-19 pandemic. US and Canadian immigration are still accepting applications and inviting foreigners to apply so this is the best time to apply! All of our immigration consultations are done in a socially distant manner.
Do I need to hire an immigration lawyer?
Hiring an experienced lawyer or a law firm can help minimize mistakes and improve chance of successfully getting a visa. In many immigration situations you do not want to risk representing yourself or applying without the advice of an experienced immigration professional. Failing to work with an immigration lawyer can lead to wasted money, wasted time, and frustration.
How much does an immigration attorney cost?
The cost of hiring an immigration attorney varies depending on the services you are requesting. Typically you will pay for the processing fees which are assigned by the government and then you pay for the service of the lawyer or attorney which they will give you during the consultation. During your initial consultation with the immigration consultant be sure to ask for an estimate so that you will know how much you are required to pay.
Should I only work with an immigration lawyer near me?
Although most of our immigration lawyers are based in our office in midtown Toronto, we can help you immigrate to Canada or the US from anywhere in the world. Whether you're in the GTA or overseas, our immigration consultants can communicate by phone or video conferencing. This allows us to help people from the comfort of their home or office. We can accommodate any client with their preferred method of communication.
What is the difference between an immigration lawyer or an immigration consultant?
An immigration lawyer acts as an advisor and counselor for foreign citizens and immigrants. Green card lawyers provide aid when dealing with visa applications, permanent residency, citizenship, and naturalization. Immigration lawyers represent their clients and help mediate communication between them and immigration authorities. They also represent their clients in an immigration hearing.
An immigration consultant is an individual who provides assistance to immigrants. This assistance can be with filing applications, filing a petition, gathering the required documentation for their application, or helping to find a translator. Canadian consultants are licensed by the IRCC, a certification all of our consultants have.
How do I start my immigration process?
If you would like to start your process but you are not ready to hire an immigration lawyer then you can fill out our free online immigration questionnaire. Here you can fill in our immigration goals and let us know a bit more about you. We will be able to tell if you are eligible for immigration then reach out to you to book a consultation.
How do I get immigration advice?
Your first step is to book a consultation with an immigration professional to start mapping out the steps to complete your immigration journey. We will help you understand you eligibility and the best path to complete your immigration goals. Book a consultation now!
Is there a difference between a US and a Canadian immigration lawyer?
Yes, the United States and Canada are two completely different countries, who both have different rules and regulations involving immigration. Our immigration lawyers have the experience and knowledge to lead you in the right direction whether you are interested in US or Canadian immigration.