Interested in immigrating to the United States?
Fill out our immigration assessment form today.
Interested in Immigrating to the US from the UK?​
The United States and Britain have a long and interconnected history of immigration. The earliest group of British immigrants brought with them their language and culture. Now, modern immigrants from the UK have come to settle and assimilate quickly due to these shared cultural aspects. Immigrants from the UK make up 14.3% of all European immigrants in the US, as of 2014.
United Kingdom Community in the US
Since the 1970s, the number of immigrants from the UK to the US has remained steady at 20,000 individuals each year. Most emigrate to the United States as professionals and skilled workers, students, often moving to be with spouses or family, as well. As mentioned earlier, the long history of immigration and close relationship between the US and the UK has allowed for British immigrants to assimilate extremely well throughout the country. As of the 2000 US census, the largest populations of English Americans were living in California, Florida, Texas, New York, Ohio, Michigan, and Pennsylvania.
To become a lawful permanent resident of the United States, one must obtain a Green Card. Most immigrants will do so through employment ,, through family sponsorship , or by being an immediate relative. Roughly half of all immigrants from the UK choose to come to the US through employment-based preferences. Through these various pathways, immigrants may reside legally in the US.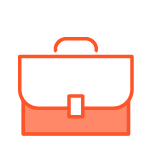 Worker Programs
One of the main ways immigrants can obtain a Green Card in the US is through employment. If an individual chooses the employment pathway, it is important that they also obtain a work visa in order to work legally. Immigrant work visas include the EB-1 and EB-2, and imply receipt of a Green Card soon after entry. Non-immigrant work visas are temporary, and include the H-1B, L-1, O-1, E-1, and TN (note: TN applies only to Mexican and Canadian citizens. Obtaining employment in the United States may open the door for great economic opportunity and success. To begin this process, it may be helpful to speak to an immigration specialist in order to determine eligibility, as well as which visa is right for each individual.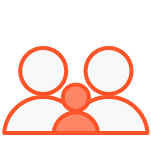 Family Sponsorship
Many immigrants also choose to immigrate through family-based preferences, as an immediate relative of a US citizen or through family preference. Depending on your relation to family members in the United States, you may be eligible for the visas that fall under this category. Speak to an immigration specialist to learn more about your eligibility.
Useful Resources for UK Immigrants in the US