10777 Westheimer, Suite 1100
USA
(713) 338-2711
Hours of operation:
Mon-Fri: 9 am – 5 pm
Appointment required:
Yes
Are You Thinking Of Migrating to Houston, Texas?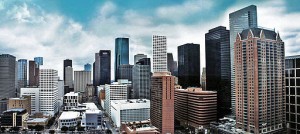 Houston is the fourth most populous city in the United States of America, and the most populous city in the state of Texas. According to the 2010 U.S. Census, the city had a population of 2.1 million people within a land area of 599.6 square miles. It is the economic center of Houston – The Woodlands – Sugar Land, which is the fifth-largest metropolitan area in the U.S. with over 6 million people.
An extensive analysis of the 2000 and 2010 censuses by Rice University's Kinder Institute for Urban Research found the Greater Houston metropolitan area grew by a whopping 1.2 million people and increased by more than 123,000 per year over the decade.
"Houston capitalized on its closeness to Latin America, its emergence as a major destination for immigrants from around the world, the area's pro-business policies, low cost of living, significant job growth and location in the fastest-growing state in the nation." – Michael Emerson, co-director of the Kinder Institute.
There Are HUGE Opportunities For International Immigrants to Migrate to Houston
The secret of Houston's phenomenal growth over the past decade doesn't come primarily from relocating or retiring Americans, but from first-generation immigrants and from their children born in Houston. Over 115,000 new jobs were created in the Houston area in the 2012 calendar year, marking a significant growth streak. This makes an ideal situation for people from abroad who want to immigrate to Houston, especially through work visas.
USA Visa Procedures Have Been Made Easier for Canadians
Under the North American Free Trade Agreement (NAFTA), the doors have been opened for Canadians and businesses seeking to enter the US markets. As a result, US Work Visa applications for Canadian businesses and professionals are now being accepted through a streamlined process.
Want An Assessment to Know If You Qualify to Migrate to Houston?
Our immigration lawyers have the knowledge to let you know if you will qualify to immigrate to Houston. Getting an assessment is easy, just contact us here and book an appointment that is convenient for you. We will ask you series of questions and will spend about 15-30 minutes in a virtual meeting to determine if this would be a good fit for you and your family.
How Our Immigration Lawyers Can Help
If you plan on migrating to Houston, Texas then you'll want an immigration lawyer who knows the ins and outs of US immigration. Our firm has offices throughout North America, but our corporate office is in Toronto. Even though our main office is not located in Texas, if you watch the video above you will quickly see we are able to help anyone in the world immigrate to Houston.
Our immigration lawyers have over 30 years combined experience and have successfully processed thousands of US visa applications. We are fully confident we can help you with your immigration matter too! You can get in touch with us here.
Other Interesting Facts & Information About Houston:
Houston's climate is classified as humid subtropical, and during the summer months it is common for the temperature to reach over 90°F (32 °C). For those coming from cooler climates it is important to plan activities and wardrobe that will be safe in the intense Houston sun. One of Houston's most popular landmarks is the Houston Galleria, which houses 350 stores, hotels, an ice skating rink, office towers, and other facilities. The city has the third tallest skyline in North America (pictured above) and one of the top 10 in the world.

Once You Arrive in Houston
Once you arrive to Houston and get settled in your new home, you may be interested in the following:
When you work with our immigration law firm we make sure we give and provide you with all the resources you'll need to settle properly in your new country. If you are interested in immigrating to Houston, be sure to contact our law firm to get an assessment of your case with one of our immigration experts.
Recent Reviews About Our Immigration Lawyers:
Roger O
"Ms. Zhang, I am satisfied to report that I have just received today the decision on my waiver re-application in the mail. The decision was favorable, whereby I have been granted temporary access to the United States for two (2) years, effective from June 13th, 2011. It is unfortunate that it was not granted with a longer expiration date. Nonetheless, I will ensure to begin the re-application process well in advance of the expiration date of June 12th, 2013, to ensure we don't experience any lapses as experienced during this most recent process. Based on the information that you have, please ensure to notify me should you determine a more suitable time when I should begin the re-application process. Again, my sincerest appreciation for the work and support that you and office have furnished to me in gaining this entry waiver. With sincerest appreciation."
Rachid and Essma
"I am so happy and glad to hear about the decision that the panel has made Katherine. Me and my wife we would like to thank you so much for all the hard work you have done for us, from the preparation of the case to the wonderful work you did in court and all the work you have done after the court until the panel has made the decision to allow the appeal and set aside the removal order. After we have lived five years apart in two different countries, you helped us through your guidance setting aside the removal order and bringing hope into our lives to reunify our small family soon in the near future. Without the wonderful work you have done, we could have lost that hope facing tremendous hardship in the future for us and our child. We truly appreciate, and are grateful for all that you have done for us. With your help and effort everything was resolved. With much gratitude."
Gayle Blanchard
"Just wanted you to know that I got the TN yesterday…consequently you're 3 for 3! You can add that to your track record. It was the best birthday gift ever! If someone is looking for a houston immigration attorney, I am sending these folks your way. Many thanks!"
Customer Reviews
The team here is wonderful. They are so professional and capable of handling any immigration matters. I just received my Work Permit thanks to them. Thanks Alicea again for helping me! I highly highly recommend to try their services ❤❤
Money well spent! Very professional and thoughtful. I had a need to visit their office and was pleasantly surprised and was treated very cordially. My wife's work permit came in several months early as did her permanent residency. Thank you Lisa and Laura!
The agency is very capable and have a lot experience to handle USA immigration issues. My I -601 case was approved because of their help. I strongly recommend this wonderful agency.