A work permit is a special document that allows a foreign national to work in Canada on a temporary basis. There are different types of work permits, and each of these types of work permits may have a different length of validity. All of these work permits expire.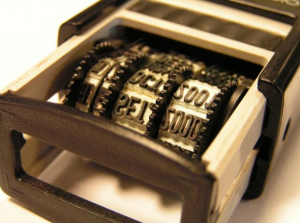 When your work permit expires, you are expected to leave Canada as you will no longer have a valid visa that allows you to live and work in Canada. However, you also have a multitude of options. Keep in mind that the majority of these options must be dealt with BEFORE your work permit expires.
1. Did your job get extended or change? You will need to make an application to change the conditions of your work permit or extend it before your work permit expires.
2. Were you offered a completely different job in Canada? You will need to apply for a new work permit before you can start this job.
3. Is your work permit about to expire, but you want to remain in Canada permanently? You must determine if you qualify for immigration to Canada as a permanent resident under certain immigration categories, such as the Canadian Experience Class or skilled worker stream.
4. Did you leave Canada and want to come back? When you return to Canada you must have a valid passport and a valid work permit or other visa that will allow you into Canada.
Please note that you must make decisions on the above options before your Canadian work permit expires. If your work permit has already expired and you are still in Canada, please contact one of our licensed immigration lawyers as soon as possible. Overstaying your visa or work permit can be a very serious matter, and in most cases you may have to leave Canada to apply for another work visa or other visa to come back into Canada.
Do You Want to Immigrate?
If so, Contact VisaPlace today. All our cases are handled by competent and experienced immigration professionals who are part of the VisaPlace team. These professionals consist of lawyers, licensed paralegals and consultants who work for Niren and Associates an award winning immigration firm that adheres to the highest standards of client service.
Ready for the next step? Book your 1 on 1 consultation now or call us at 1-888-317-5770.
Have a Question related to your Immigration Needs?
Click here to fill out the FREE Immigration Assessment form below and get a response within 24 hours to see if you're eligible.
The assessment form should take approximately 5-7 minutes to complete. We will get back to you within one business day to let you know if we are able to help.