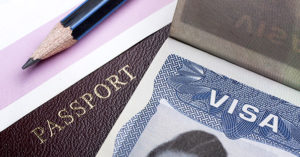 Important New Restrictions For Visa Waiver Program Announced
The Visa Waiver Program Improvement and Terrorist Travel Prevention Act of 2015 was officially established as a law on December 18th, just before congress went on holiday. As a result, the Visa Waiver Program now has additional restrictions that affect a portion of applicants who previously met Electronic System for Travel Authorization (ESTA) and other visa requirements.
Changes in the Waiver Program and Terrorist Travel Prevention Focus On Iraq, Iran, Syria and Sudan
New restrictions deal with recent attempts to stem terrorist activity, which the U.S. government believes more likely from visa waiver program applicants who hail from, or have visited, specific Middle Eastern and African countries. According to the U.S. Department of State website, the new regulations restrict the following people:
Nationals of countries that are part of the Visa Waiver Program "who have traveled to or been present in Iran, Iraq, Sudan, or Syria on or after March 1st."
Nationals of the above four countries who are nationals of Visa Waiver Program countries.
While this affects a relatively limited number of people applying for the program, getting around this obstacle will certainly affect the plans of those who happen to get caught in these new restrictions.
Exceptions and Solutions
These new changes do not apply to anyone who visited Iraq, Iran, Syria or Sudan to perform military service or diplomatic duties on behalf of Visa Waiver Program countries. Further exemptions exist but remain somewhat opaque as further announcements about the program are pending.
The U.S. Customs and Border Protection stress for all travellers to review their ESTA before purchasing tickets or travelling to United States territory. If your ESTA is revoked because of the 2015 act, you may still be able to enter the country.
If travelling to the U.S. for pressing issues such including humanitarian, medical and business purposes, the best course of action will be to contact a local U.S. Embassy and Consulate. Depending on your case, they may be able to hasten the visa application process in order to meet important travel deadlines.
Otherwise, if you happen to fall under the new restrictions, you likely will not be able to travel to the U.S. under the Visa Waiver Program, requiring that you obtain a visa through other options.
Are You Interested in Immigrating to the US?
If so, Contact VisaPlace today. All our cases are handled by competent and experienced immigration professionals who are affiliated with VisaPlace. These professionals consist of lawyers, licensed paralegals and consultants who work for Niren and Associates an award winning immigration firm that adheres to the highest standards of client service.
Ready for the next step? Book your 1 on 1 consultation now or call us at 1-888-317-5770.
Have a Question related to your Immigration Needs?
Click here to fill out the FREE Immigration Assessment form below and get a response within 24 hours to see if you're eligible.
The assessment form should take approximately 5-7 minutes to complete. We will get back to you within one business day to let you know if we are able to help.