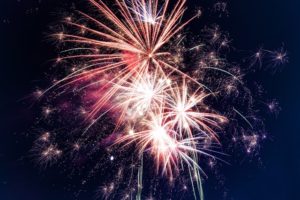 What is Victoria Day?
Every year on the last Monday before May 25th, all of Canada takes off work and school to celebrate the birthday of Queen Victoria of England. Born May 24, 1819, Queen Victoria was the longest reigning monarch of England until the current Queen Elizabeth II. Though nowadays Victoria Day unofficially marks and celebrates the start of summer, its roots lie in Canada's history under British rule.
Why Do We Celebrate?
In 1845, the government of the Province of Canada passed legislation declaring Victoria Day a Canadian holiday. At the time, it was celebrated with parades, picnics, sporting events, and fireworks. After Queen Victoria's death in 1901, the holiday officially was named Victoria Day. Though over the years, the official date of celebration changes, the practices remain quite similar- parades, picnics, fireworks, and other outdoor activities.
What to Do on Victoria Day 2018?
This year, there are celebrations going on all throughout Canada to celebrate Victoria Day. In Toronto, you can watch fireworks at Ashbridges Bay Park (an annual event), or visit the Distillery District Artfest. Ottawa offers its official Canadian Tulip Festival fireworks show at Dow's lake, and Fort Langley National Historic Site offers a Victoria Day parade and community fair, as well as a beer and food festival. Calgary will offer its 7th annual Victoria Day Tweed Ride, a 10-15 km bicycle ride around the inner city. Throughout Alberta, families also take to the outdoors, spending the long weekend in Banff, Lake Louise, or Jasper provincial parks.
Happy Victoria Day from all of us here at VisaPlace!