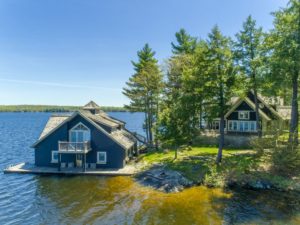 When traveling to a new country, there are many questions that come to mind. If you aren't prepared the correct way, you could run into some difficult situations. Here, we will discuss everything you need to know about visiting Ontario, Canada to ease your trip in order for you to have the best time!
What Do I Need to Travel to Ontario? Ontario Visitor Visa
Most travelers to Canada will need an entry document in addition to a valid passport to enter into Canada. If you are staying only a short time in Canada, you will likely need either a visitor visa or an Electronic Travel Authorization.
Make sure to check Immigration, Refugees and Citizenship Canada (IRCC)'s website for current information before you make your travel plans because the list of countries change every so often. It is in your best interest to make sure you have all the proper documents before you begin your destination to Canada.
Keep in mind, Canada does not cover the expenses for hospital or medical services for visitors. It is best to make sure you have basic health insurance before starting your trip.
Where To Stay in Ontario?
There are many places to stay in Ontario. Many visitors stay in the major city of Toronto but there is a secret place that many visitors come to enjoy vacation which is the cabins of Ontario.
Ontario Cottage Rentals
Many immigrants come from around the world to rent cottages in Ontario to enjoy their vacation. There is a company called CottageVacations.com by Waters Edge. There is a variety of cottages for every type of family.
Whether you are looking for a cottage with shallow clear water and a sandy beach for the little ones, or a supremely private romantic getaway, we are here to help you find the perfect setting for your next Muskoka retreat. From rustic to modern and cozy to open concept, they offer everything from pet-friendly cabins to air-conditioned luxury lakefront properties fully equipped with all the amenities. Let them do the work in finding you the perfect Muskoka cottage for your family.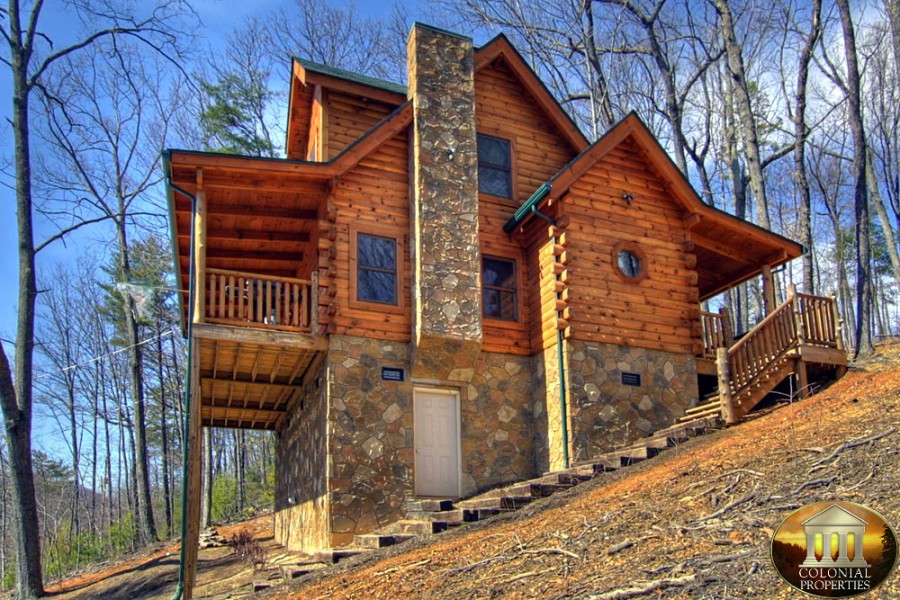 What Is There to Do in Ontario Around the Cottages?
There are several areas in Ontario that offer Cabin and Cottage rentals. There are plenty of activities to do at each one of them!
Muskoka Region
Set within a mosaic of pristine waters and surrounded by rocky shorelines and majestic forests, Muskoka is Ontario's finest four-season vacation destination. With sparkling lakes, clear rivers and more than 4,000 square kilometres of towering pines, the Muskoka region offers an exquisite and serene landscape for families, groups and couples seeking the most memorable of cottage vacations.
In addition to the gorgeous landscape, visitors to Muskoka will fall in love with the region's heritage communities and thriving urban centres which offer excellent shopping, one-of-a-kind entertainment, local artisan shops, exciting events and engaging attractions. You will find an abundance of diversified culture and endless recreational activities; there is something for every taste and interest. Whatever the season, whatever the budget, Muskoka's charm and beauty offer a special experience for everyone.
Just a 90-minute drive north of Toronto (Canada's business capital) the District Municipality of Muskoka is comprised of the following municipalities: Town of Bracebridge, Township of Georgian Bay, Town of Gravenhurst, Town of Huntsville, Township of Lake of Bays, and the Township of Muskoka Lakes.
Read on to learn more about what each of Muskoka's municipalities has to offer for your next unique and charming Muskoka cottage country experience.
Bracebridge
Known as the "Heart of Muskoka", Bracebridge offers the stunning beauty of serene lakes and tranquil waterfalls. Minutes away from the lakeside cottages lays the town centre steeped in cultural history and loaded with activities for the whole family to enjoy.
Georgian Bay
Considered by many to be cottage country's most naturally enchanting area, Georgian Bay is also is rich in human history with strong cultural roots forming the community's backbone. Georgian Bay's diverse nature reserves, the famous Park to Park Trail System, plus trademark windswept islands and rock-lined shores inspired many great works by the renowned Group of Seven Artists.
Gravenhurst
Known for hosting some of the greatest events in the Muskoka region, Gravenhurst offers visitors a vibrant community rich in history, culture and the arts. Not only will the area's pristine natural beauty capture your heart but you are certain fall in love with the town's warm hospitality, unique heritage and abundant cultural assets.
Huntsville
Acting as the major gateway from Toronto to Algonquin Provincial Park, makes Huntsville the central hub of Muskoka's cottage country. The small-town warmth and welcoming appeal of the community combined with its reputation as "Once Discovered, Never Forgotten". You don't have to choose between a golf or cottage vacation around here, as a short drive takes you to Deerhurst or Mark O'meara golf courses for a round of 18-holes before heading back for a BBQ at your private cottage rental! For the avid boater, the 4-lake system of Mary Lake, Fairy Lake ,Lake Vernon and Penninsula Lake offers seemingly endless day trips on the water. All this and more makes Huntsville the perfect family getaway destination.
Lake of Bays
The second largest lake in all Muskoka, known for its vast and spectacular natural landscape, Lake of Bays boasts crystal clear waters and sandy beaches; the area is perfect for swimming, fishing and water sports. A year-round favourite destination for sports enthusiasts and recreationists, Lake of Bays' vast boating options include the ability to boat to the quaint cottage villages of Dorset, Baysville or Dwight for groceries or a meal. Put your clubs in the boat and head to well ronouned Bigwin Island for golf or lunch at their lakeside patio!
Muskoka Lakes
The Muskoka Lakes Township is known for vast boating options on "The Big 3" lake system of Lake Muskoka, Lake Joseph and Lake Rosseau. Enjoy boating into the towns of Bala, Port Carling and Rosseau for restaurants, shopping and groceries, as well as spas and golf courses. Experience its wholesome vibe and sophisticated Muskoka charm.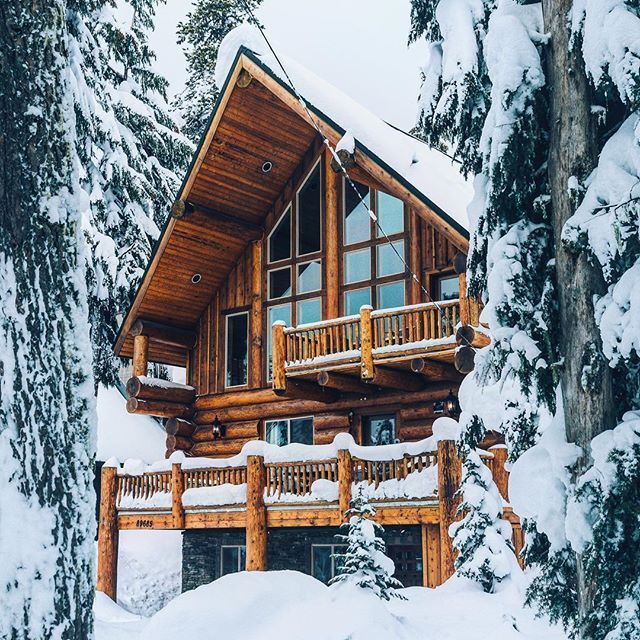 Frequently Asked Questions About Visiting Ontario
Do I need a passport to visit Ontario?
Before visiting Canada, be sure you have a valid passport. Strictly speaking, American citizens who are traveling to and from Canada by car or boat can use a passport, passport card, or a Western Hemisphere Travel Initiative-compliant document such as an Enhanced Driver's License for international travel.
Where are the best places to visit in Ontario?
Niagara Falls
Toronto's CN Tower
Parliament Hill in Ottawa
Ontario's Provincial and National Parks
Royal Ontario Museum
How do I book an Ontario cottage?
First, take a look through the Water Edge website. They offer a full range of cottages to meet every need. They invite you to look through the photographs, read the descriptions, choose the cottage that suits you and your family best, and confirm its availability for the dates you want.
Next, complete either the online or print cottage rental application form and submit it to our office. Their experienced staff will contact you by telephone to confirm details and to complete the booking process.
No booking is considered confirmed until your application has been approved and they have received your deposit.
Are You Interested in Going to Ontario for Vacation?
While the procedures for applying for a Canadian visitor visa may seem uncomplicated, some applicants apply without seeking any help from an immigration lawyer, thinking that they can do it themselves. For Canadian visitor visa applications, there is actually a higher risk of refusal in cases where the application is not properly prepared. Therefore, your best bet would be to hire an immigration professional. We at visaplace have helped thousands of people successfully visit Canada on a visitor visa and we can help you too.
Getting started is easy. Just fill out our FREE immigration assessment form here and we'll get back to you (within 24 hours) to discuss your eligibility and options.