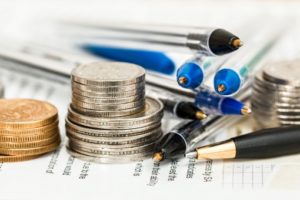 If you are living in the US as a permanent resident or as a new citizen, you will need to file taxes. Taxes are used by the Government to fund various programs including Social Security and Medicare. The amount of taxes that you will be required to pay is based on the amount of income that you generate. This is done using the I-9 and W-2 form, which you will complete when you first begin a new job. Filing taxes can be an overwhelming process but it is critical that you file your taxes correctly. Below are frequently asked questions about the US taxes.
What is Income Tax?
Income tax is the tax that is withheld from your paycheck by your employer. All states are subject to federal income tax and a some states also have a state income tax. If the state you live in has a state income tax, money will also be withheld from your paycheck in order to fund state programs.
What is the IRS?
The IRS stands for the Internal Revenue Service. This organization is in charge of US taxation. When you file taxes you will be filing with the IRS. The IRS website provides excellent resources for helping you understand US taxes and familiarizing yourself with their organization can be helpful.
What is a Tax Bracket?
A tax bracket refers to the categories that the US government has created which separate income earners into seven distinct groups based on income. The tax brackets are: 10%, 12%, 22%, 24%, 32%, 35% and 37%. The US is has a progressive tax system which means that you pay taxes proportional to how much you earn. Based on that, if your salary falls into the 10% tax bracket, approximately 10% of what you earn will be paid out in taxes.
Does the US have other Taxes?
The US also has sales tax. Sales tax is the tax that is paid on individual goods. This is paid immediately at the time of purchase.
When Should I be Filing my Taxes?
The US tax season lasts from January to April. It is vital that you file your taxes during this time period or that you request an extension. If you request an extension, your taxes will then be due in October. In order to file for this extension, you will need to file with the IRS before April  15.
Are You Interested in Immigrating to the United States?
If so, Contact VisaPlace today. All our cases are handled by competent and experienced immigration professionals who are affiliated with VisaPlace. These professionals consist of lawyers, licensed paralegals, and consultants who work for Niren and Associates an award-winning immigration firm that adheres to the highest standards of client service.
Ready for the next step? Book your 1 on 1 consultation now or call us at 1-888-317-5770.
Have a Question related to your Immigration Needs?
Click here to fill out the FREE Immigration Assessment form below and get a response within 24 hours to see if you're eligible.
The assessment form should take approximately 5-7 minutes to complete. We will get back to you within one business day to let you know if we are able to help