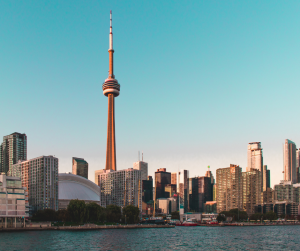 There are so many reasons why Toronto is Canada's largest destination for immigrants but it just gained another reason! The Economist made a list of the safest cities in 2021 based on several factors such as health safety, infrastructure, personal security, environmental security, etc. Toronto previously came in sixth place in 2019 but how has jumped to second place.
Despite a surge in gun violence, stunt driving, and other events during the lockdown last year, Toronto was only named the second safest city in the world, trailing only Copenhagen, which often ranks high on lists of the finest and safest places to live.
This year, a total of 60 cities were evaluated based on 76 different indicators, with Toronto receiving the high score of 82.2 out of a possible 100 (compared to Copenhagen's 82.4) after excelling in the new bracket, which considers the city's long-term sustainability plan, waste management systems, and other factors.
Toronto also ranked well in infrastructure security, given the streets' pedestrian friendliness and how secure/safe the public transportation system is.
The way that Toronto responded to the COVID-19 pandemic helped boost their score due to their pandemic preparation and the healthcare system.
One thing we learned during the pandemic is that you cand o your most effective job, by far, if everybody is involved in safety – in particular grassroots community organisations. That way, you don't leave anybody out to be marginalized and get into unsafe circumstances in their own lives or to create unsafe circumstances for others

– Mayor John Tory
World's Safest Cities
Copenhagen, Denmark
Toronto, Canada
Singapore
Sydney, Australia
Tokyo, Japan
Amsterdam, the Netherlands
Wellington, New Zealand
Hong Kong
Melbourne, Australia
Stockholm, Sweden