Niren and Associates, Immigration Lawyers Toronto
20 Eglinton Avenue W, Suite 2202
Canada
(416) 410-7484
Hours of operation:
Mon-Fri: 9 am – 5 pm
Appointment required:
Yes
Are You Thinking Of Migrating to Toronto, Ontario, Canada?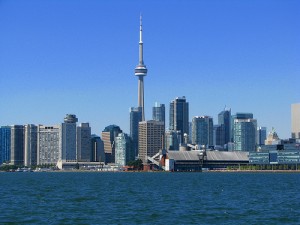 Toronto, Ontario is a wonderful place to migrate to.  Toronto is the largest city in Canada and the provincial capital of Ontario. It is located in Southern Ontario on the northwestern shore of Lake Ontario. Toronto is a relatively modern city, with many beautiful old buildings alongside historical architecture.
But according to the latest census data from Statistics Canada, as of last July 1, Toronto's population was 2,791,140, which means it is now now the fourth largest municipality in North America, after Mexico City, New York, Los Angeles.
"I think it's indicative of the fact that something right is happening here, when people are flocking to the city as opposed to other places" – Deputy Mayor Doug Holyday
There Are HUGE Opportunities For New Immigrants to Migrate to Ontario
Toronto is known for its diverse, multicultural population.   The city has welcomed individuals and families from around the world, who live and work alongside each other.  As the economic centre of Canada, more and more jobs become available each year, and foreigners with skilled work experience are particularly sought-after. 

Ontario Provincial Nominee Program Could Be Your Ticket
Ontario has recently streamlined the PNP — making a simpler, supported  path to their province for skilled immigrants. Improvements by the Ontario Provincial Nominee Program for Skilled Workers will help you and your family to quickly determine if you share the qualities that lead thousands of people from all over the world to successfully settle and make a new home in Toronto.
Want An Assessment to Know If You Qualify to Migrate to Toronto?
Our immigration lawyers have the knowledge to let you know if you will qualify to immigrate to Toronto.  Getting an assessment is easy, just contact us here and book an appointment that is convenient for you.  We will ask you series of questions and will spend about 15-30 minutes in a virtual meeting to determine if this would be a good fit for you and your family.
How Our Immigration Lawyers Can Help
If you plan on migrating to Toronto, ON, Canada, then you'll want an immigration lawyer who knows the ins and outs of Canadian immigration.  Our immigration lawyers have over 30 years combined experience and have successfully processed thousands of Canadian visa applications.   We are fully confident we can help you with your immigration matter too!  You can get in touch with us here.
Other Interesting Facts & Information About Toronto:
Toronto has four distinct seasons – spring, summer, fall and winter. The temperatures can be very hot in the summer and very cold in the winter. You must plan your activities and your clothing around the temperatures so that you and your family remain safe and healthy.   Toronto is a vibrant city with an abundance of sights and activities that include urban attractions like the iconic CN Tower (seen on the skyline in the image above), to the many tree-lined hiking trails that snake through the city.
Once You Arrive in Ontario
Once you arrive to Toronto and get settled in your new home, you'll want to do the follow items:
When you work with our immigration law firm we make sure we provide you with all the resources you'll need to settle properly in your new country.   If you are interested in immigrating to Toronto, be sure to contact our law firm to get an assessment of your case with one of our immigration experts.
Recent Reviews About Our Immigration Lawyers:
H.T.
"Dear Mary and Shabnam: I passed my final Ph.D . exam this week and I am finished at the University of Western Ontario except for a few minor things. I want to thank you for all you did for me and your prompt response to facilitate and expedite the study permit that I needed. The border agents were very nice and gave me the study permit easily. They only used the cover letter you prepared and did not ask me to submit any other paperwork. Nevertheless, I am grateful for your help to ensure that I was super prepared and ready for any eventuality. It was well worth it. God bless you both."

Denny and Janice K.
"Although at this time my Partner in life has not been given her Permanent Resident Visa to enter Canada, I must say now a huge and grateful Thank You to all involved in helping Myself and My Conjugal Partner be able to reside together here in Canada. From Mike Niren the Toronto Immigration Lawyer who took our case in the beginning, Mary Zhang who made sure we had all our documents filled out and guided us in procedures both in Canada and Philippines and submitted our application for permanent resident visa. To Katherine Yang who was there for our appeal process after we were denied the Visa. It is Katherine Yang who is the determination factor in our success in having us win our appeal ! Our dream of being together here in Canada along with my son will now become reality. Katherine's vision in how to appeal our case was tremendous. It took me a while to accept her theory on how to appeal. But her determination, enthusiasm, strong will, expertise in immigration law won me over. She never gave up, even though I had. Katherine overturned ever rock or pebble She never gave up, even though I had. Katherine overturned ever rock or pebble to find a way to win this case for us. Was creative, knew how much was too much and how much was too little in preparing our documentations. Katherine I found you to be very truthful and not afraid to tell me when certain things were right or wrong I appreciated your strength, your honesty. Katherine gave us moral support when delays in the appeal process would happen. Your positive feedback for both of us during our case continually gave us hope. Katherine's wisdom, caring and her personal will to win this case I admired greatly. My Avocation is Coaching and a great coach always has a plan "B"and sometimes even plan "C", Katherine you even had that in the works, so that shows to me that failure would never be an issue here with you. With Lawyers like yourself it is know wonder why Niren & Associates is the top Immigration Firm in Toronto. From Myself and Janice our Whole Heartfelt of Thanks and Gratitude go to you Katherine Yang."

Donald Walton
"I want you to know how much I appreciated your quick response in arranging a US Border crossing package for me, to enable me to view the loading of the Torren livestock Carrier from Australia. I arrived at Lewiston Border on Dec27th and was granted a B1 Entry to the USA until Jan3, 2011. I give credit to Niren & Associates for the excellent work you did in preparing the US entry package, which allowed me entrance to the US."

"VisaPlace referred us to a great law firm and great lawyers. All I can say is "thank you" for getting my visa quickly. VisaPlace knew exactly what kind of legal team could help where other's couldn't. The fees were reasonable and everything went smoothly. Thank you for everything! I would highly recommend VisaPlace and the immigration attorneys they work with to anyone wishing to move to Canada or to the US."
- Steve Read All Reviews