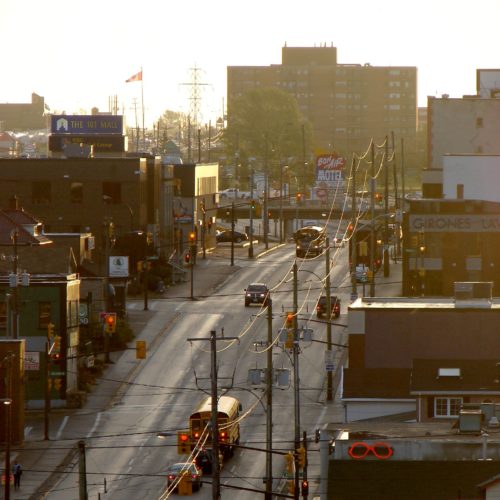 Known as the "City with a Heart of Gold", Timmins is an amazing place to immigrate. It was selected as one of the cities for the Rural and Northern Immigration Pilot Program launched in the spring of 2019. Learn more about what makes living in Timmins so great!
Where Is Timmins?
Timmins is located in Northeastern Ontario on the Mattagami River. It is the fourth largest city in the region and has a population of approximately 42,000 people. Timmins earned its nickname from its gold mining history during the Porcupine Gold Rush.
Life in Timmins:
Education:
Timmins has four school boards which offer educational services in English, French and French immersion. Timmins offers several opportunities for higher education. These include: Northern College, Universite de Hearst, and College Boreal. For those more interested in learning new skill, Contact North offers life-long learning options.
Employment:
A portion of the Timmins economy is based on natural resource extraction such as lumbering and mining. The primary industry in Timmins is mining but this industry requires a diverse set of employees. Learn more about working in Timmins.
Health Care:
When you immigrate to Canada, you will need to register with a family doctor. Sometimes, it is difficult to find a doctor right away. You can use walk- in clinics until you are able to locate a doctor. You should also check out Ontario's Health Care Connect website which can help you find a doctor.
Housing :
There is a variety of housing for people in Timmins. The average house for a house in Timmins is $199,000 CAD. Learn more about Timmins housing.
Cost of Living:
The cost of living is really important to consider when moving to Timmins. Many of the essential costs of living, i.e food, utilities and transportation, are lower than the urban centers nearby. Learn more about the cost of living in Timmins.
Activities:
Timmins offers individuals an exciting mix of outdoor activities and cultural days out. Hollinger Park is one of the main recreational spaces in the city and the park has several sporting fields including the baseball park that is home to the Timmins Men's Baseball League. Located near 500 lakes and rivers, citizens of Timmins are able to spend their time on the water canoeing, boating or fishing. The waters near Timmins contain Walleye, Trout and Sturgeon. There are three golf courses and for the more adventurous there is mountain biking and camping. During the winter, citizens can snowmobile, ski, ice fish, and dog sled. There are also several museums and local art galleries, including the Timmins Museum.
Are You Interested in Immigrating to Timmins, Ontario?
If so, Contact VisaPlace today. All our cases are handled by competent and experienced immigration professionals who are affiliated with VisaPlace. These professionals consist of lawyers, licensed paralegals, and consultants who work for Niren and Associates an award-winning immigration firm that adheres to the highest standards of client service.
Ready for the next step? Book your 1 on 1 consultation now or call us at 1-888-317-5770.
Have a Question related to your Immigration Needs?
Click here to fill out the FREE Immigration Assessment form below and get a response within 24 hours to see if you're eligible.
The assessment form should take approximately 5-7 minutes to complete. We will get back to you within one business day to let you know if we are able to help.